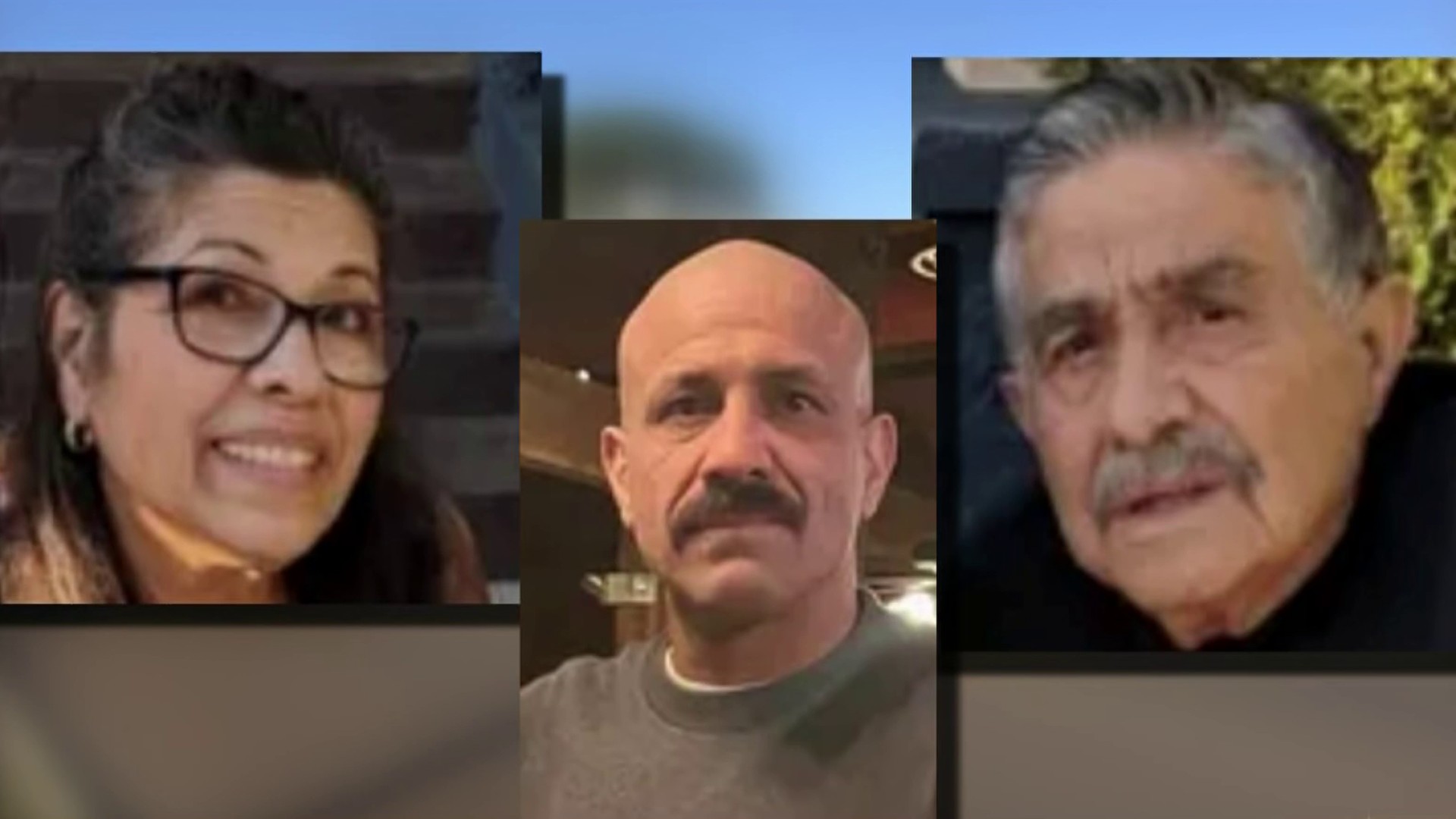 It was exactly a week ago that three members of a family were found murdered inside their home in Montclair.
Now close relatives are revealing new information about the victims who investigators say were shot to death.
"We just come from a very loving support system, my parents they are very giving, generous and selfless people," a close family relative said. "Always doing what they could to set us up for success in life."
NBC4 blurred their faces and are not revealing their names for safety reasons.
They are close relatives of 66-year-old George Ramirez, his 68-year-old wife Sonia and 43-year-old son David. All three were found shot to death.
One of David's two daughter told NBC4 about him and how he was the protector in the family.
"My dad was always pushing us to do better, always reaching out to us and always trying to be the best father that he could be," one of George's daughters said.
On Jan. 30 deputies got a call from someone who had discovered the bodies inside a Montclair home where the family had lived for decades.
George and Sonia's daughter described the horrible phone call she got from a relative telling her that her parents and brother were murdered.
"I was home Monday evening with my husband and my aunt, my sister called me with the news and of course I was devastated," said one of their daughters.
San Bernardino County sheriff's investigators have been working on a motive and more importantly trying to identify a suspect or suspects who committed the unthinkable crime.
Detectives did find a gun near the scene but they haven't revealed if it is the murder weapon.
Family members say they have no idea why their loved ones were targeted.
"The sheriff's department is being very tight lipped with the information," a close family relative said. "A lot of information is confidential which they are not able to release which I understand so I just have to have faith they are doing the best they can to catch whoever did this."
With no arrests family members and nearby neighbors are left with a deep fear which is why everyone is hoping investigators will eventually solve this murder mystery.
"Of course you know I want justice to be served to the individual or individuals who were involved in this senseless act against my loving family," a close family relative said. "I just want my family to have justice, I want us to feel safe."
If anyone has any information about this crime all the San Bernardino County Sheriff's Department, you can remain anonymous.