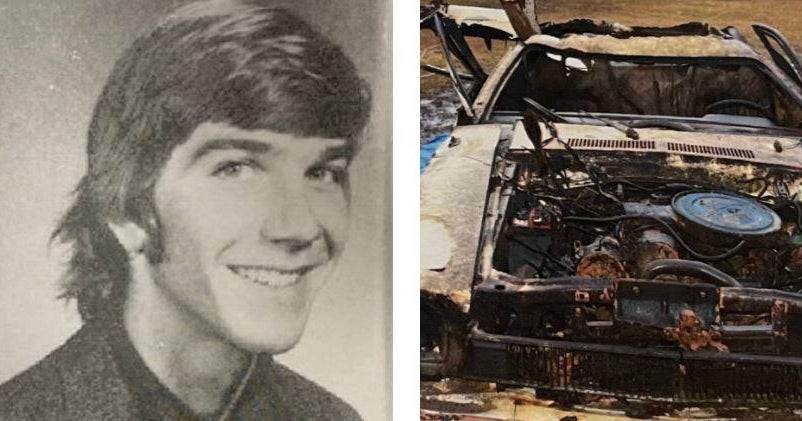 Authorities have positively identified the remains of an Auburn student whose car was found in an Alabama creek 45 years after he disappeared. 
On Monday, the Troup County Coroner's Office positively identified remains recovered from a creek in Chambers County as belonging to 22-year-old Kyle Clinkscales, the Troup County Sheriff's Office announced in a news release. The remains were found inside Clinkscales 1974 Ford Pinto back in 2021.
The remains were analyzed by an FBI lab at the request of the Georgia Bureau of Investigation, and currently an official report has not been completed or released in relation to the manner of death, the sheriff's department said.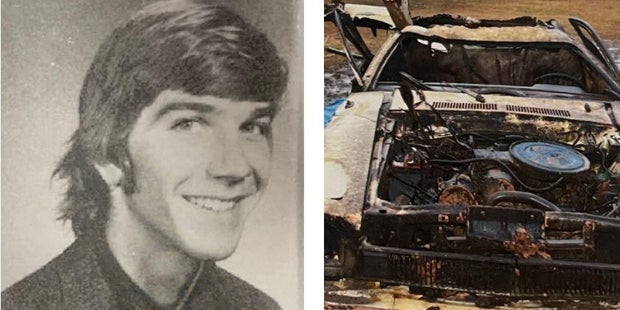 The positive identification comes more than a year after investigators discovered the 1974 Pinto Clinkscales had been driving on his way back to Auburn University from Georgia when he disappeared in 1976. The car was pulled from the creek in December 2021 after a man called 911 to say he believed he had spotted a vehicle.
Inside the car, investigators found what they believed were human bones along with identification and credit cards belonging to Clinkscales, Sheriff James Woodruff of Troup County, Georgia said at the time.
On January 27, 1976, Clinkscales left the Moose Club, a bar he worked at in his hometown of LaGrange, Georgia, CBS affiliate WHNT reports. He planned to make the 35-mile drive to Auburn University in Alabama, but he never arrived. 
Authorities in Troup County have previously said Clinkscales was killed. In 2005, they arrested two people in connection with his disappearance after they said his parents received a call from a man who said he witnessed the disposal of their son's body as a 7-year-old, and it was covered with concrete in a barrel and dumped into a pond, according to news reports.
The two people were accused of making false statements. Pete Skandalakis, who was district attorney at the time, said he made the decision not to indict one of those people. The other pleaded guilty to two counts of making false statements and spent seven years and eight months behind bars.
Thanks for reading CBS NEWS.
Create your free account or log in
for more features.