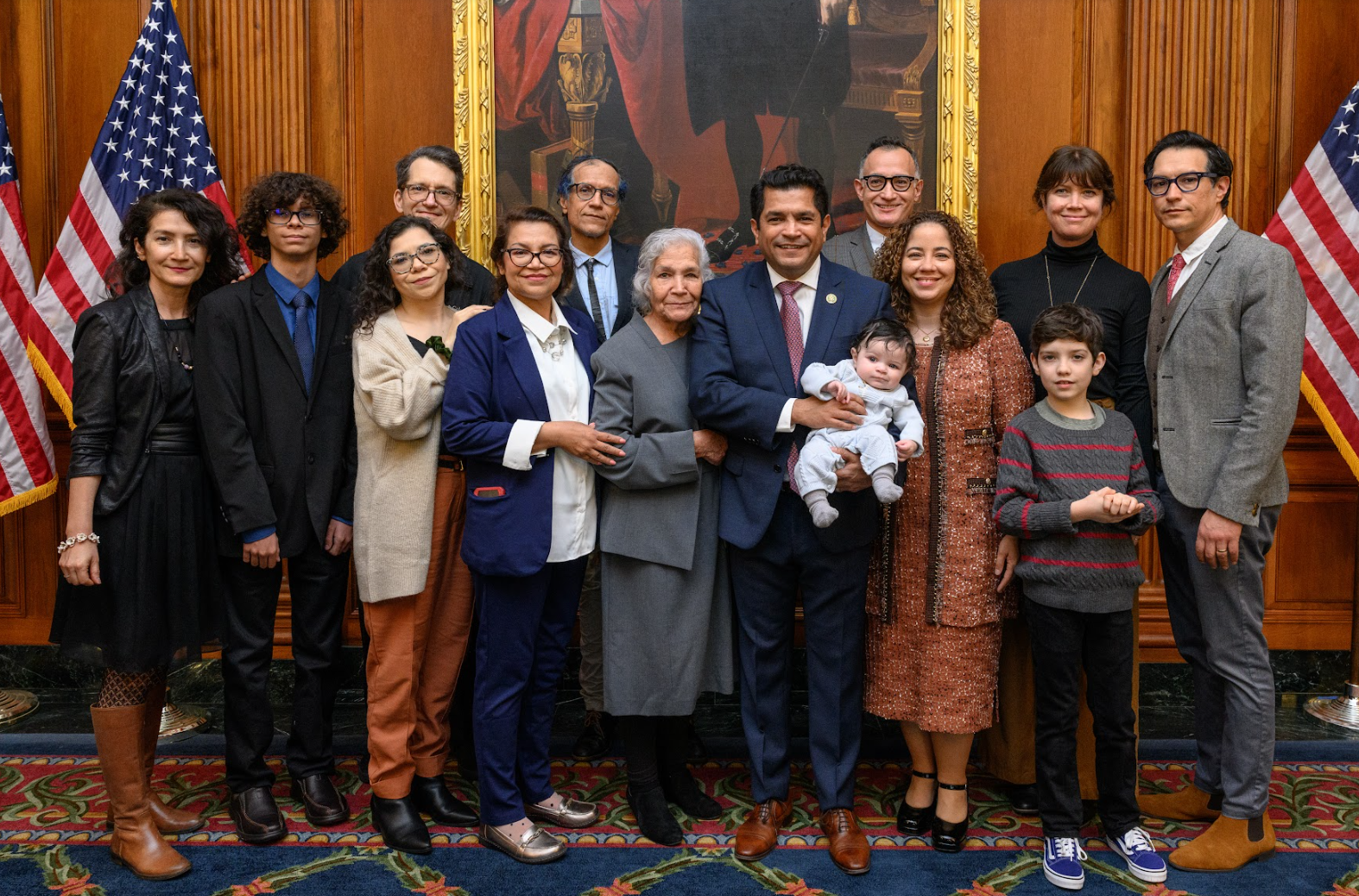 During the four-day race for House Speaker, there were a lot of disagreements, some chaotic moments, and even tense conversations. But one person has emerged as a star in the midst of grueling process: 4-month-old Hodge Gomez.
Hodge is the son of Rep. Jimmy Gomez, who represents California's 34th congressional district, which includes Downtown LA and Boyle Heights.
The image of Hodge, happily daggling from his dad's chest while being strapped on the baby carrier, was a show-stopper. But his father says the long voting process forced him to "wear" his child.
"I was tired of carrying him around the floor and waiting for the votes to happen, so I strapped him on and went out there. I didn't know it was going to get the reaction it did," Gomez recalls. "As my chief of staff said, and even AOC said, he's just a really cute baby, so everybody wants to see more of him."
Gomez says taking his son to work had a new meaning on the first day of the 118th Congress. He explains he wanted to show his 4-month-old his workplace where democracy is taking place.
"[My parents are] first-generation immigrants. Their son ended up being a member of congress. That's the spirit of America is about. He's the inheritor of that."
What's your Bright Spot? What's put a smile on your face lately? Is there any unsung hero from your community? Let us know!
You can message our Today in LA anchor Lynette Romero directly. Email her at lynette.romero@nbcuni.com or reach out to her via Instagram and Facebook. She looks forward to hearing from you!