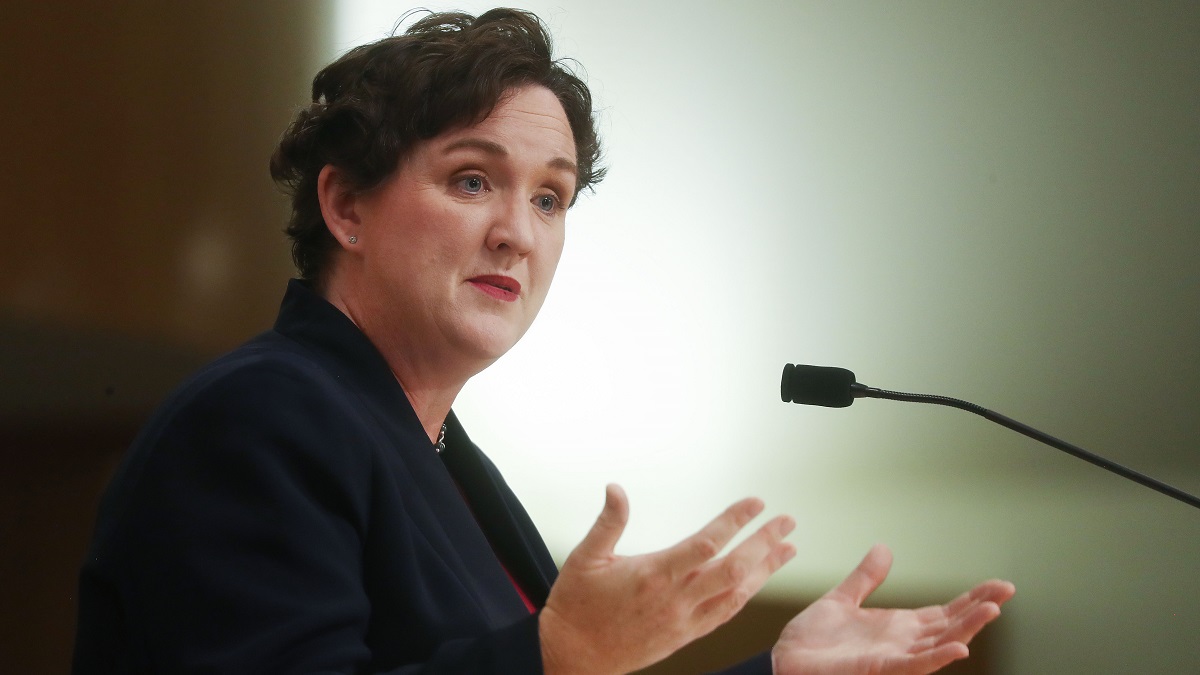 Rep. Katie Porter (D-Irvine) says Governor Gavin Newsom should uphold his promise to choose a Black woman to take Sen. Dianne Feinstein's seat, if the 89-year-old Senator doesn't finish her term in office.
"The Governor has made that commitment publicly to the people of California, and I think elected officials should keep their promises," Porter said in an interview on NBC4's News Conference program Sunday.
Porter, who is an announced candidate for Feinstein's post, appeared to endorse the Governor's pledge, as there are currently no Black women in the U.S. Senate. 
We have a race for U.S. Senate here in California now that Rep. Adam Schiff has declared in addition to Rep. Katie Porter. What is the message to Senator Dianne Feinstein? NBC4's Conan Nolan talks Chuck Todd of Meet the Press.
"I think there's a reality that we need more diversity of voices in our Congress, we need more people with different kinds of experiences and that means we do need more Black people in the Senate, we need more Black women in particular," Porter continued. 
Porter defended her own candidacy for the position. 
"I have a track record for fighting for the very kinds of issues that make a difference in the lives of Black Americans and Black communities," Porter said. "Black Americans do not get people helping them with issues like healthcare, with housing, with being cheated by scam artists, and those are some of the fights I've taken on."
Dianne Feinstein has not said she is retiring, but people are lining up to run replace her. Rep. Katie Porter just last week announced her candidacy along with Rep. Adam Schiff who has said he might run. Plus, how are this week's events—finding classified documents at President Biden's house — going to impact president's chances for re-election? NBC4's Conan Nolan talks with Chuck Todd of Meet the Press.
Porter's chief competitor, Rep. Adam Schiff (D-Burbank) was asked why he thought Democrats would want to elect another white man to the Senate. 
"I think they (voters) will consider our track records… what we've been able to accomplish, as well as issues like race and gender and I'm perfectly comfortable with whatever decision voters make about what they need right now," he said.
Schiff earned the highly coveted endorsement of former House Speaker Nancy Pelosi on Thursday, who said that she would support Schiff if Feinstein chose not to seek re-election.