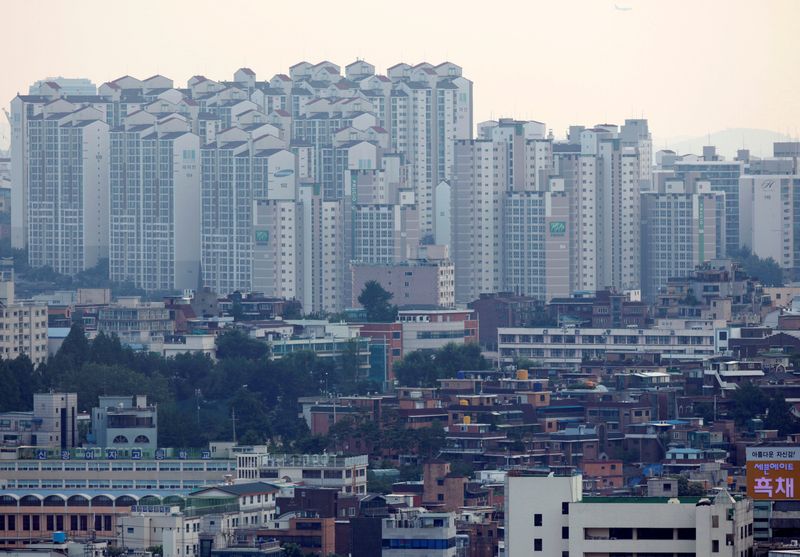 © Reuters. FILE PHOTO: Houses are seen in Seoul August 1, 2012. REUTERS/Lee Jae-Won

SEOUL (Reuters) – South Korea's household credit shrank in the fourth quarter of 2022, its first quarterly decline in nearly a decade, central bank data showed on Tuesday.
The country's total household credit fell 0.2%, or 4.1 trillion won ($3.16 billion), in the fourth quarter from the previous quarter, to 1,867.0 trillion won by the end of December, according to the Bank of Korea.
The quarterly decline was the first since the January-March quarter of 2013 and the biggest percentage fall since the first quarter of 2009.
On an annual basis, the total credit increased 0.2%, marking its slowest growth since data collection started in the fourth quarter of 2002.
South Korea's central bank has raised interest rates by a total of 300 basis points since August 2021, including a 25-basis-point rate hike last month, which is widely expected to have marked the end of the current tightening cycle.
($1 = 1,297.5000 won)