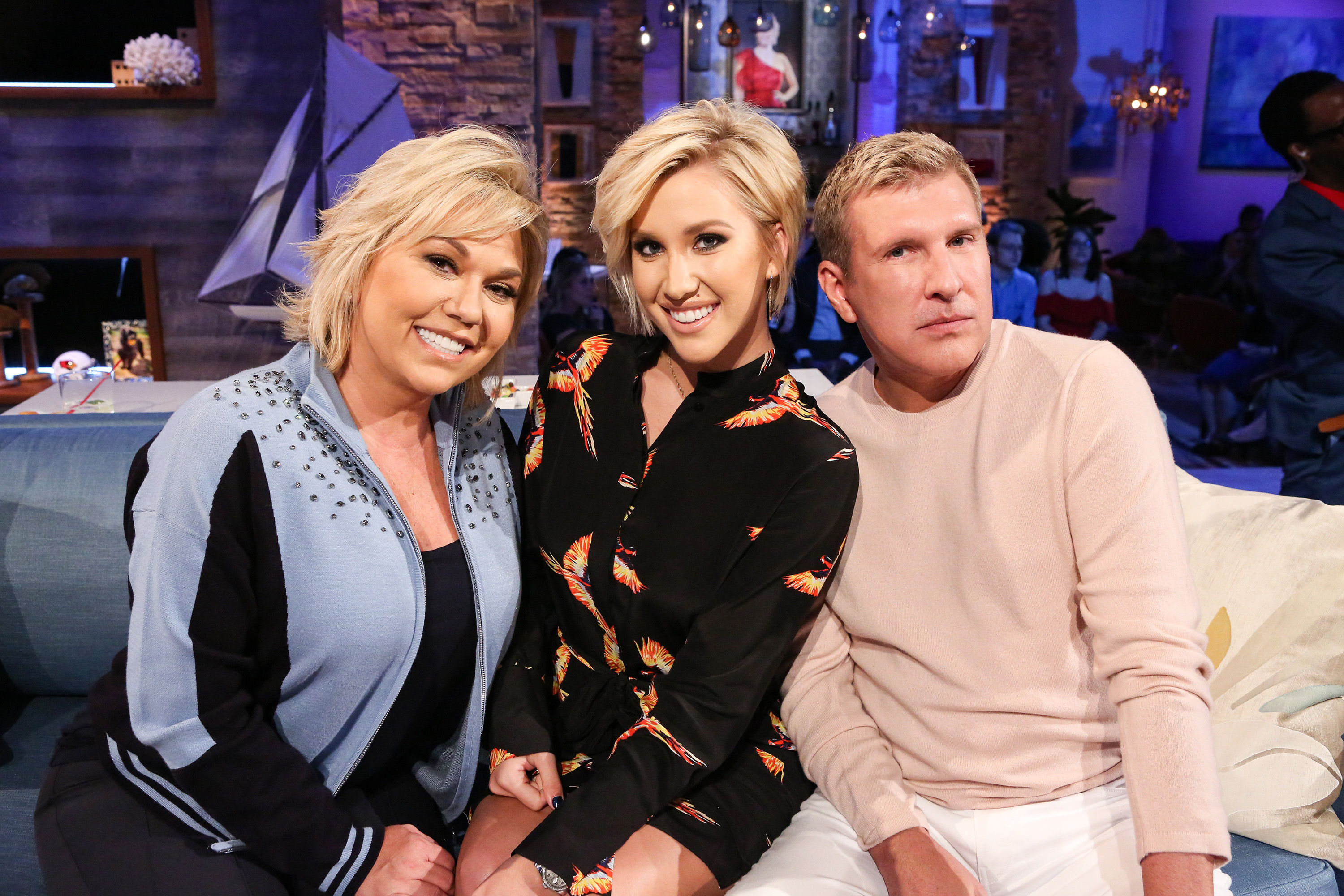 Savannah Chrisley has an update to share with fans.
It's only been a few weeks since the "Growing Up Chrisley" star's parents Todd and Julie Chrisley began serving their respective 12 and seven-year-long prison sentences on Jan. 17. And according to Savannah Chrisley, prison life for the former reality stars hasn't been as bad as expected.
"It makes my heart to know that my parents are okay," she shared on the Jan. 31 episode of her "Unlocked" podcast.
Todd and Julie Chrisley were sentenced to multiple years behind bars in November 2022 after being found guilty of conspiracy to commit bank fraud and wire fraud in June.
When it comes to Todd Chrisley, Savannah Chrisley said "he's doing pretty good," and even has a job working at his facility's chapel, which she called "absolutely amazing."
"We talk to him, we email him," she continued. "We get to see him, so for that, I am forever grateful, because there are so many people that don't get to see their loved ones that are in different facilities, that are maybe in maximum-security prisons that don't get visitors, that have to say hello through a piece of glass."
During the episode, Savannah Chrisley read one of Todd Chrisley's recent emails to her, in which he gave her some advice about looking after her younger brother Grayson Chrisley, 16, and niece Chloe Chrisley, 10, both of whom she has taken custody of since her parents' sentencing.
"I want you to give yourself some grace," Savannah Chrisley read of Todd Chrisley's email to her, "fall in love with the real Savannah, the one that I raised that radiates a room with her kindness and compassion, not the one the world wants to see."
ln the email, Todd Chrisley also wrote, "Please tell my Chloe how much I love her, and always remind Grayson that he is my heart and soul."
Todd and Julie Chrisley have been sentenced in their tax evasion and bank fraud case. The "Chrisley Knows Best" stars were sentenced by a federal judge on Monday.
As for how Julie Chrisley has been handling prison life so far?
"She's honestly doing really well," Savannah Chrisley explained. "It sounds crazy for me to say, 'Alright, they're doing really well,' but they are. My mom, she's made friends, she's keeping busy, she's going to church, she's working, she's playing some spades."
And while her parents' situation has made things tough for the star — especially when it comes to looking after Grayson and Chloe — Savannah Chrisley said it helped her discover her new purpose.
"My mission is going to be to bring awareness to how broken our prison system is, how we have a system that does not encourage rehabilitation," she stated. "It does not encourage growth, it doesn't encourage forgiveness, it just encourages, really, beating someone down further than they already are, and that's really, really sad."