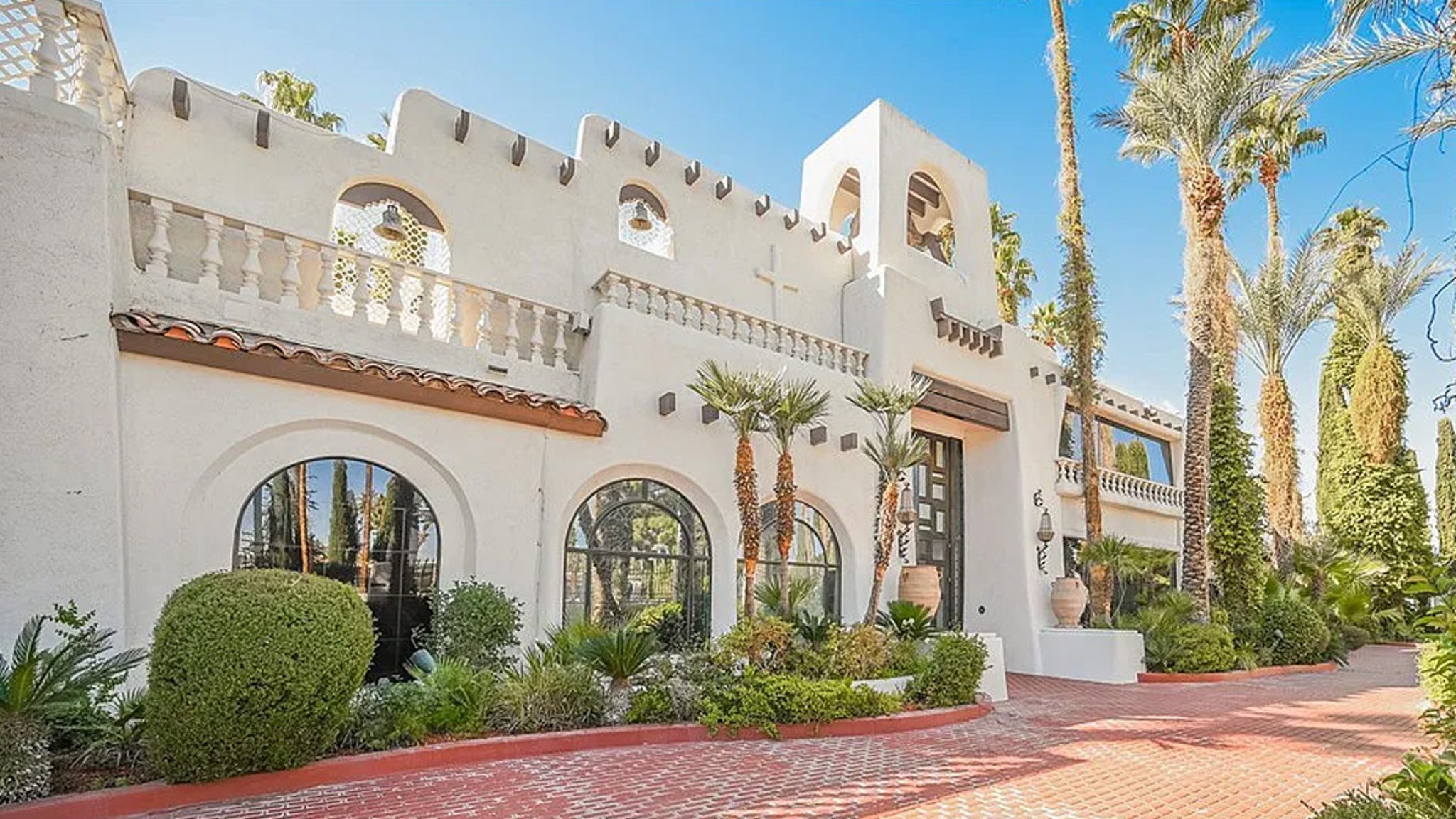 Siegfried & Roy




Las Vegas Mansion Up For Sale …




$3 Million 'Jungle Palace!!!'



3/7/2023 2:17 PM PT

Siegfried & Roy's former Las Vegas estate is on the market … the same palace where they famously lived alongside their lions and tigers.
The 8-acre estate is known as the 'Jungle Palace' … and it's where the late Roy Horn raised the jungle cats for the magic act's Sin City show. Roy even slept in the same bed as the lions and tigers and swam with them in one of the home's 3 pools.
Listed for $3 million, the compound features an 8,750-square-foot main house, plus 3 guest houses, 2 detached studios, 6 electric gates, 3 pools and a jacuzzi.
It's not called a Jungle Palace for nothing … the estate also includes a bird sanctuary and several animal enclosures.
The home hit the market this week and Murray The Magician, who has a residency at the Tropicana in Vegas, tells us he's already taken a tour.
Murray tells us he's a potential buyer and while he hasn't made an official offer, he's interested in buying the famous magic house to preserve its rich history.
Built way back in 1954, Siegfried & Roy bought the Moroccan-themed compound in 1982 … and it's where Roy lived until his May 2020 death from COVID complications.
The property reportedly changed hands a year ago, with the current owner snapping the place up for $1.87 million.
While the Jungle Palace is famous for its former animal residents, we're told the place doesn't come furnished or with any exotic cats. Sigh.