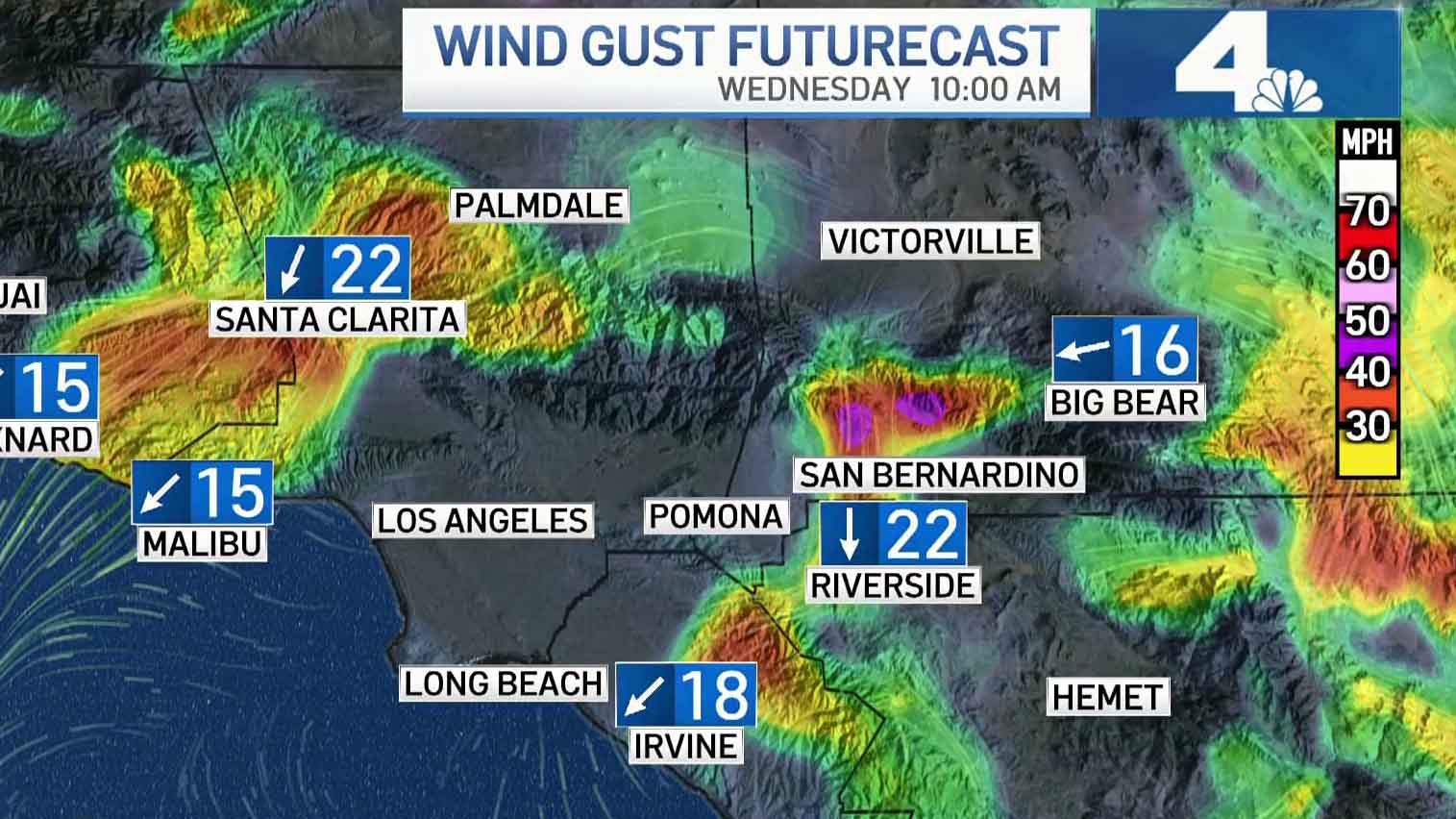 Southern California is waking up to frost and some freeze advisories for the first day of February.
Low temperatures are expected to be cold for Wednesday morning, with many Inland Empire cities dropping into the mid 30s. 
The rest of the lower elevations will see lows in the 40s. 
There is a Frost Advisory for the Inland Empire until 8 a.m. because of the cold temperatures. 
The morning will also be cold for the High Desert, where a Hard Freeze Warning is in place for portions of the Antelope Valley.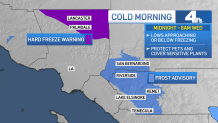 Even though the day will start off pretty cold, the afternoon is expected to be warmer than Tuesday. 
Winds will also sweep across the region for the first half of the day, before calming by the afternoon.
The rest of the week will be a slow warming trend into the 70s by Friday and Saturday.