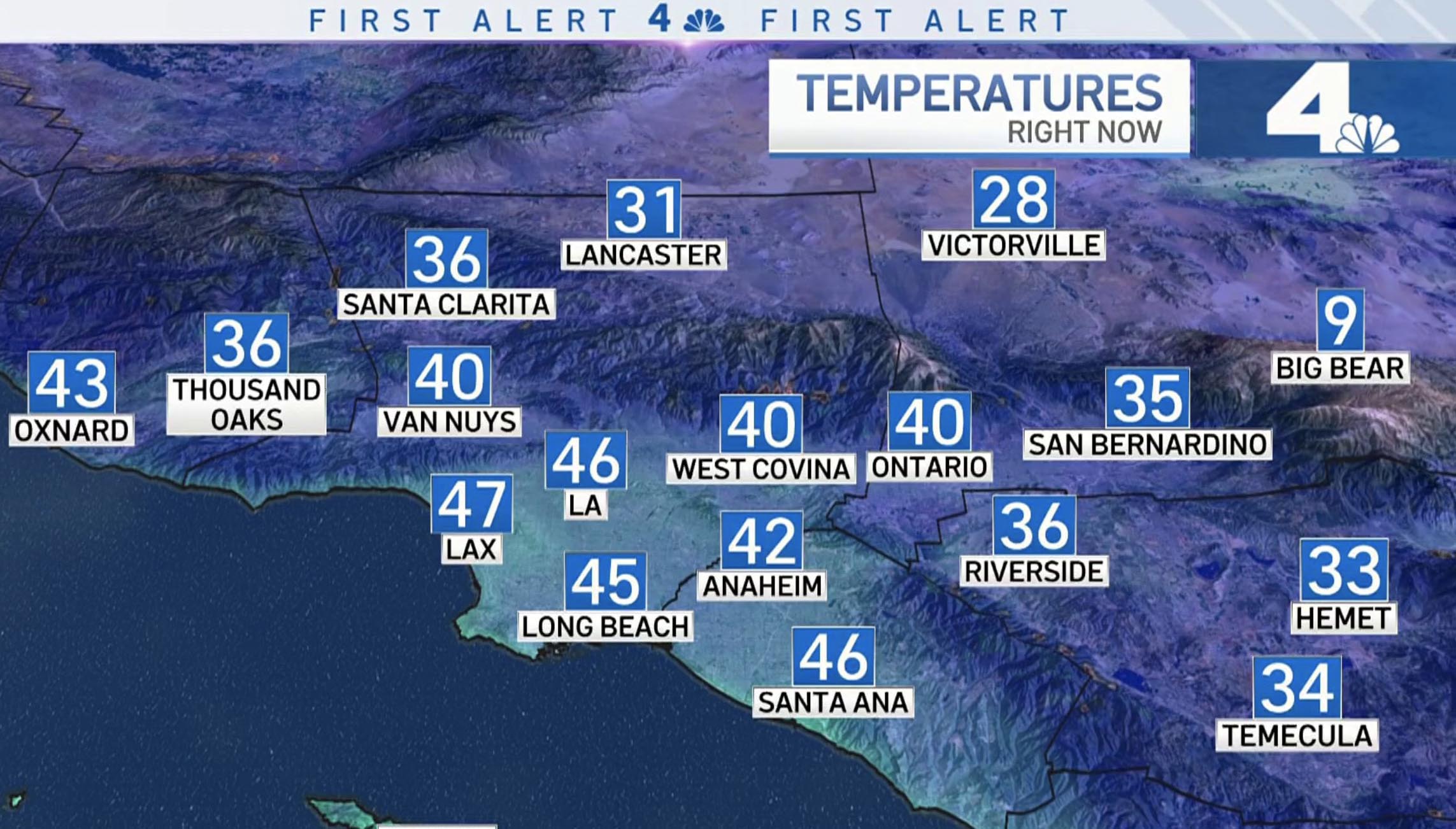 Brr, it's cold out there.
Burbank, Thousand Oaks, and areas of Riverside County were waking up to frosty windshields Wednesday, as several advisories went into effect for the cold weather.
A frost advisory was in effect in Riverside County, affecting Riverside, Moreno Valley and Corona, in addition to the Inland Empire and valleys, through 8 a.m.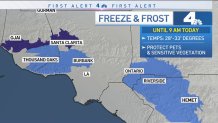 Temperatures were about 13 degrees cooler in Big Bear compared to 6 a.m. the day before.
Some scattered pop-up showers were expected across Southern California, but nothing like residents saw in the weeks before in terms of rainfall.