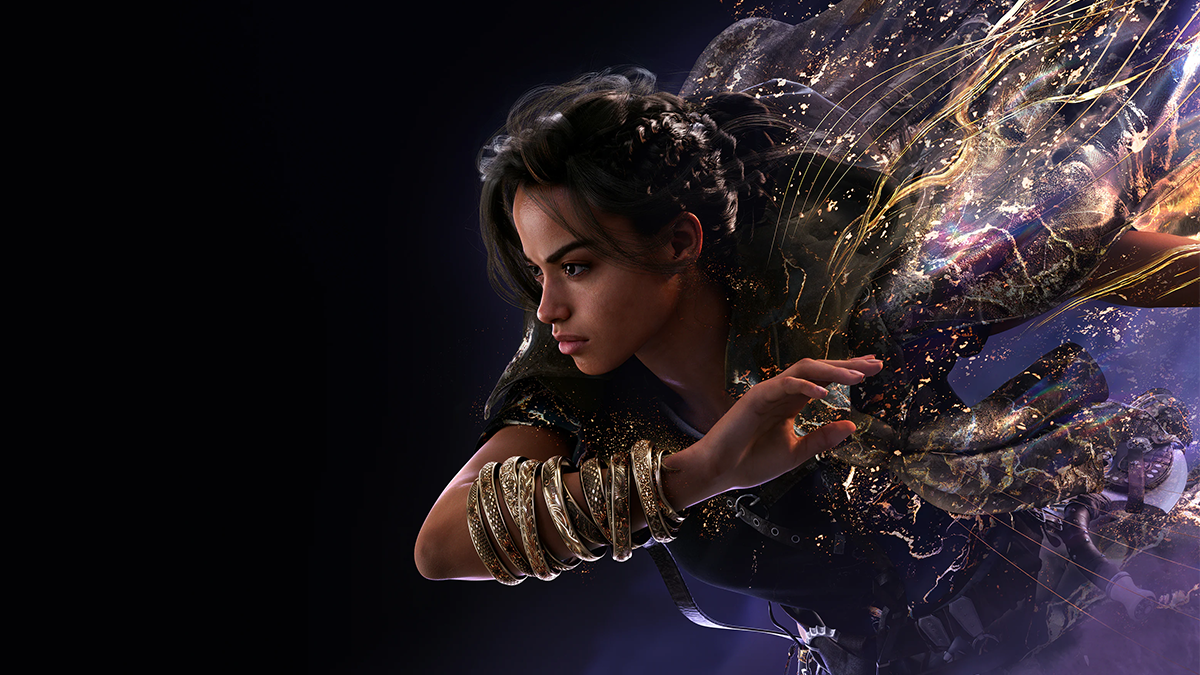 Forspoken has only been out since January, but Square Enix has already acknowledged its middling sales performance. 
In its financial report from February that's recently been translated to English, departing president Yosuke Matsuda said the game suffered from reviews that he deemed "challenging," which then resulted in "lackluster" sales. 
Released as a PlayStation 5 and PC exclusive in late January, Forspoken was developed by Luminous Productions. As Frey, players explore the world of Athia while using magical powers held by a talking bracelet named Cuff to figure out why she was brought to Athia in the first place. 
Despite the less-than-stellar reception to Forspoken, Matsuda did point out the game's agreed on bright spots, such as "its parkour and combat capabilities. It has yielded results that will lead to improvement of our development capabilities of other games in the future."
When asked about how the game's sales could affect Square Enix's results of the fiscal year of 2022-23, Matsuda said it was too early to judge. He added that its effect would hinge on sales after "upcoming promotional initiatives." 
As for Luminous, it's currently working on the In Tanta We Trust DLC, and on May 1, will be absorbed into Square Enix proper.
Forspoken has its faults, but Square Enix was its biggest enemy 
Forspoken's middling reception can be owed to a few factors, like coming out between Dead Space and unexpectedly Hi-Fi Rush. But it also isn't an outlier: several of Square Enix games that released in the final 2023-23 fiscal year had similar trouble striking with audiences. 
Titles that are classified as "HD games," such as Crisis Core: Final Fantasy VII Reunion and Dragon Quest X, had low sales compared to the same period in 2021-2022's fiscal year. At the time, those releases included Outriders, Marvel's Guardians of the Galaxy, and Nier: Replicant ver. 1.22474487139…
Square's overall "digital entertainment" segment earned ¥184.3
billion (or $1.367 billion), down by 27.3 billion from the previous year. There were similar declines in the MMO sub-segment, due to no new expansion for Final Fantasy XIV, and for browser games/smart devices. 
Speaking to the HD games, Square Enix admitted that fellow small and mid-sized titles like Live-A-Live Remake, Harvestella, and Valkyrie Elysium were similar poor performers. 
Towards the end of 2022, the Japanese publisher released several titles, and many of them with either no marketing or the wrong kind of marketing, period. It's being reflected in the performance of those games, and some kind of change may be needed so future titles don't suffer the same fate.