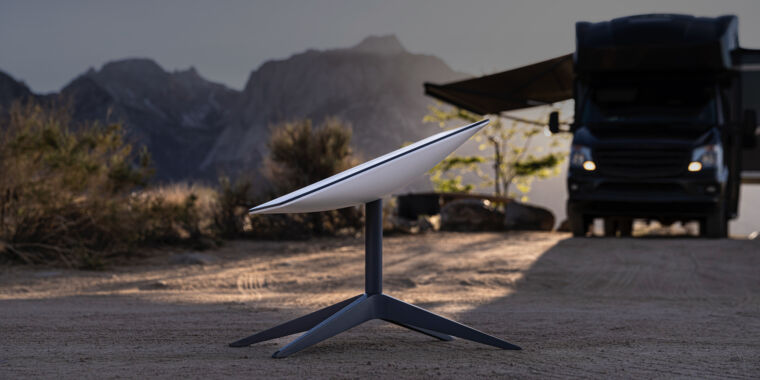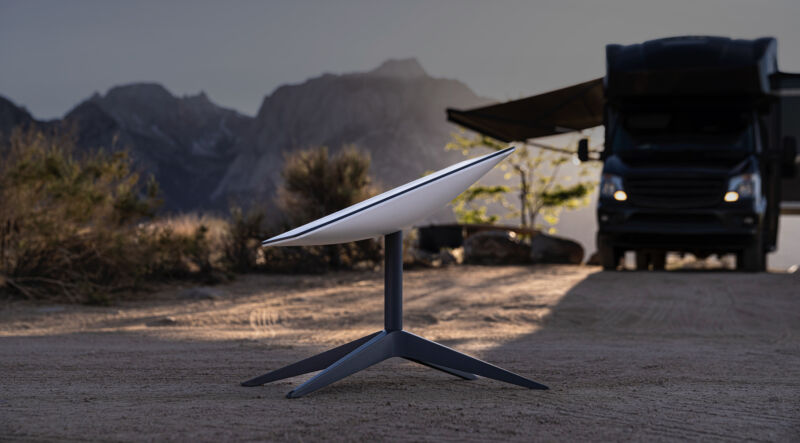 SpaceX has offered a public explanation for why Starlink's actual service availability falls far short of what it claimed on the Federal Communications Commission's national broadband map.
SpaceX's FCC filings indicate it offers fixed broadband at virtually every address in the US even though the Starlink website's service map shows it has a waitlist in huge portions of the country. As we previously reported, SpaceX removed some homes from the FCC database when residents filed challenges because they were unable to order Starlink at addresses listed as served on the FCC map.
SpaceX tried to clear up the confusion in an FCC filing last week. The company says it followed FCC rules when submitting data and blamed the FCC system for not allowing it to report data more precisely. Under the map system rules, SpaceX argues that it is allowed to report an address as "served" even if the resident can only order Starlink's RV service.
Whether someone can order residential Starlink service at their address depends on "available capacity," which is "driven by local subscription levels," SpaceX wrote. The filing went on to explain the mismatch between the FCC map and Starlink's actual availability:
To address this confusion, SpaceX has been discussing with Commission staff the best way to reflect the availability of its services within the National Broadband Map. Commission staff suggested, and SpaceX agreed, that SpaceX should submit data only for its Residential and Business plans and mirror the map and other information on www.starlink.com. Unfortunately, the filing portal's technical constraints have prevented SpaceX from making this change. When these technical constraints are removed, SpaceX will supplement this filing, which should remove a key source of confusion.

Until then, in accordance with program rules, SpaceX will continue to populate the National Broadband Map with information on the availability of all Starlink plans that can provide service to a residence or small business; these plans are branded as Residential, Business, and RV. SpaceX encourages those interested in purchasing or learning more about these plans to consult the Starlink website, www.starlink.com, which will always be the best resource on the current availability of Starlink services.
Starlink for RVs is "always de-prioritized"
Starlink for RVs is meant for traveling, though not for in-motion use, and its service is classified as "best effort."
"Network resources are always de-prioritized for Starlink for RV users compared to other Starlink services, resulting in degraded service and slower speeds in congested areas and during peak hours. Stated speeds and uninterrupted use of the service are not guaranteed," a Starlink support FAQ says.
In general, correcting false availability data is important because the FCC map will be used to determine which parts of the US are eligible for $42.45 billion in federal grants to expand broadband availability. But Starlink's submissions shouldn't affect the grant process.
The National Telecommunications and Information Administration (NTIA), which is distributing the grants, says it will consider "locations served exclusively by satellite" as "unserved." A footnote referencing an FCC document indicates that this applies both to geostationary satellites and the non-geostationary satellites used by SpaceX.
Still, the FCC map should be useful as a public resource, and Starlink claiming that its RV plan with de-prioritized service provides "fixed broadband" at specific addresses makes the map less useful. SpaceX's FCC filing last week argued that the "RV plan provides high-speed Internet at any fixed location, including a residence. It is also available for immediate order nationwide at www.starlink.com/rv and provides an option for broadband connectivity to those who need it where the Residential and Business plans are not available today."