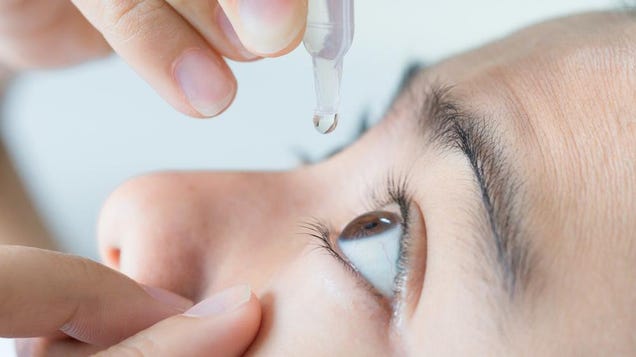 Pharmedica USA LLC is warning consumers who purchased its Purely Soothing 15% MSM eye drops to stop using the product and return it to the distributor. A recall was issued in compliance with the Federal Drug Administration (FDA) because of a non-sterility issue with the eye drops.
The company issued a statement on Friday, saying they have not received reports of adverse reactions but said the "use of contaminated eye drops can result in the risk of eye infections that could result in blindness."
The eye drops are advertised to treat eye irritation but now roughly 2,900 eye drop bottles which were manufactured at an Arizona facility were reportedly affected.
The recall of the Purely Soothing eye drops applies to:
The 30-milliliter and 15-milliliter white HDPE bottles with the UPC numbers 731034913799 and 731034913829.
Bottles with the lot codes 2203PS01 and 1808051 on the label should also be returned to the distributor.
G/O Media may get a commission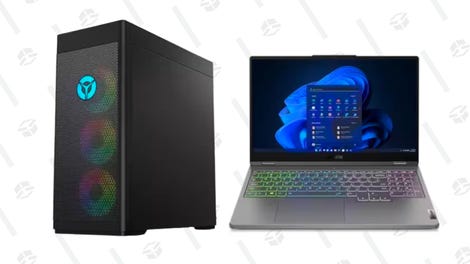 up to 75% off
Lenovo Annual Sale
Save on laptops, desktops, and more
If you're refreshing your living space, your wardrobe, and other areas of your life, it's time to go ahead and get some new tech, too. And what better time to get a new laptop or desktop computer than during the Lenovo Annual Sale? Right now through March 16, you can save a up to a whopping 75% off PCs and electronics at the retailer. We've selected some of our picks below.
Pharmedica says the affected bottles were sold at online retailers, such as Amazon Marketplace, and Trade Shows.
"Pharmedica USA LLC is advising customers to immediately stop using the product and return it to the place of purchase," the company said in its statement. "Wholesalers and retailers should stop distributing/return to Pharmedica USA LLC immediately or confirm that the product has been disposed of with proper verification."
In an email, Pharmedica told Gizmodo the recall is being conducted to ensure consumer safety and said they're working with agencies to ensure the safe return of these products. They went on to say, "an investigation is being conducted to identify possible contamination factors." Pharmedica again noted that while no reports have been received about any contamination, they're "remaining diligent in our efforts to have this addressed." 
This recall comes as another blow to the pharmaceutical industry as several other eye drop manufacturers issued an immediate recall of their product, with many citing contamination as the problem.
Other eye drop recalls include an artificial eye ointment by Global Pharma Healthcare, the Brimonidine Tartrate Ophthalmic Solution, 0.15% by Apotex Corp, and Global Pharma Healthcare which recalled its Artificial Tears Lubricant Eye Drops, also citing a "risk of eye infections that could result in blindness."
If a consumer experiences adverse reactions to the Purely Soothing eye drops, Pharmedica and the FDA say they should report the issue immediately to the FDA's MedWatch Adverse Event Reporting program either online or by mail.
Those with questions can contact Pharmedica at +1 (623) 698-1752 or by email.
Updated 3/7/2023 6:01 p.m. ET: This story has been updated with additional comment from Pharmedica.