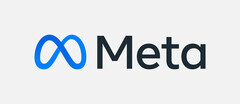 In a move supposed to help users protect themselves from impersonation and to gain direct access to customer support, Meta Verified is rolling out this week to increase security across the brand's services. Australia and New Zealand will be the first countries to get it, for a monthly price of US$11.99 (web) and US$14.99 (iOS).
Mark Zuckerberg has just announced a new product and, sadly, it's not a free one. Facebook's founder describes the subscription-based Meta Verified as a service "that lets you verify your account with a government ID, get a blue badge, get extra impersonation protection against accounts claiming to be you, and get direct access to customer support."
In addition to the above, Zuckerberg also claims that this initiative comes to help increase "authenticity and security" across the brand's services. The starting monthly subscription price for Meta Verified is US$11.99 for web, and US$14.99 for iOS and Android users. The service can be directly acquired from Facebook and Instagram. The first countries to get access to it are Australia and New Zealand. While these two will get Meta Verified later this week, other countries will follow soon but, for now, there is no waiting list available. However, it is safe to assume that the US will ride the second wave.
In December 2022, Twitter relaunched the Blue subscription service with an increased price of US$11 per month. Snapchat and Telegram launched similar subscription-based services back in 2022, as attempts to tap into a new source of revenue. For the time being, Facebook's foray into this field can be considered in a testing stage, but it might end up as an option available on a global scale if the early results will be considered satisfactory.
Buy the Facebook Portal Mini smart video calling touchscreen display on Amazon
Codrut Nistor – Senior Tech Writer – 5873 articles published on Notebookcheck since 2013
In my early school days, I hated writing and having to make up stories. A decade later, I started to enjoy it. Since then, I published a few offline articles and then I moved to the online space, where I contributed to major websites that are still present online as of 2021 such as Softpedia, Brothersoft, Download3000, but I also wrote for multiple blogs that have disappeared over the years. I've been riding with the Notebookcheck crew since 2013 and I am not planning to leave it anytime soon. In love with good mechanical keyboards, vinyl and tape sound, but also smartphones, streaming services, and digital art.
Codrut Nistor, 2023-02-20 (Update: 2023-02-20)