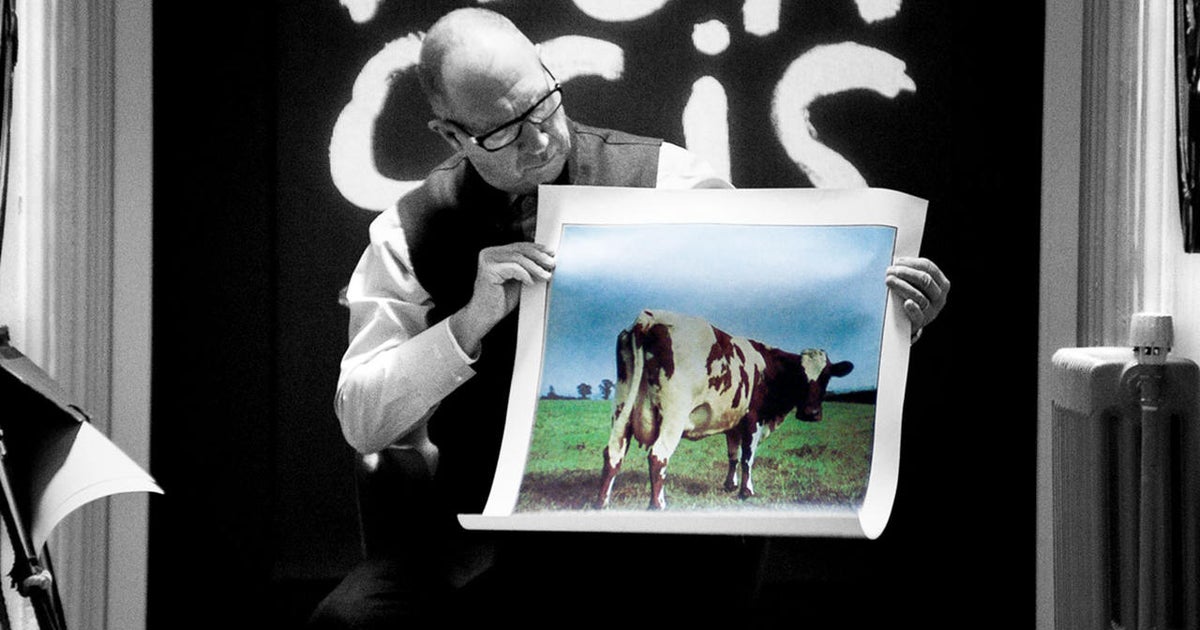 The 2023 Sundance Film Festival continues this week, with more premieres at venues in Park City, Utah, and with virtual screenings available across the U.S. via Sundance's digital platform from Jan. 24 though 30. 
Although not all films have been previewed at press time, below are some of the highlights. Additional highlights will be published as Sundance continues. [Click here to read Part 1 of our coverage.] 
---
"Bad Press" (World Premiere)
Not everyone in the United States is protected by the freedoms established in the U.S. Constitution. On most Native American reservations, for example, there are no codified protections for freedom of speech, which leaves media members subject to the whims, and retaliations, of officials when they report "bad" news. When tribal officials at the Muscogee Nation, in Oklahoma, vote to repeal a free press law (which protected journalists writing about corruption by, for example, tribal officials), and to impose the tribal council's oversight of everything published in the local newspaper, activists and reporters fight for a ballot proposal that would add freedom of the press to the tribe's constitution, something never done before.
Directors Rebecca Landsberry-Baker and Joe Peeler tell a vivid story about the fight for transparency, and the difficulty facing reporters who are both trying to save their jobs, but also concerned that they are becoming a part of the very story they're trying to tell. Screens Jan. 24, 25, 26, 27; streams online Jan. 24-30.
---
"Food and Country" (World Premiere)
Food writer and former Los Angeles Times and New York Times restaurant critic Ruth Reichl fronts this documentary about systemic flaws in America's food and restaurant industry, and how the upheaval caused by the effects of the COVID shutdown created tremendous disadvantages for some, and opportunities for others. Talking with restaurateurs, chefs, independent and organic farmers, and ranchers, Reichl and director Laura Gabbert show how the U.S. food distribution system was limping along (the result of policies aimed at maximizing cheap food in the hands of corporate giants) even before the coronavirus made supply chains worse. Reichl also revisits her journey as a food writer, and as a witness to the growth of a new movement built on healthier, locally-grown foods. Screens Jan. 23, 24, 25, 26, 28, 29; streams online Jan. 24-30.
---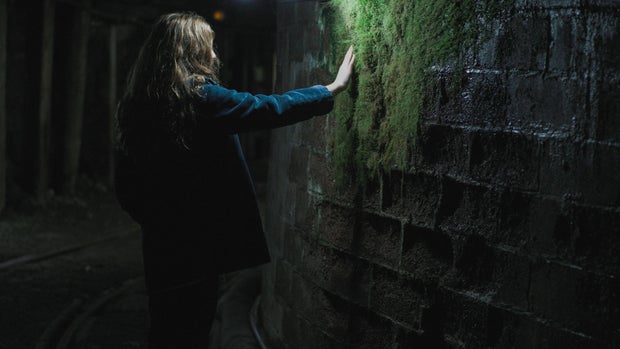 "King Coal" (World Premiere)
Director Elaine McMillion Sheldon's documentary tells both a personal story of growing up in Central Appalachia under the omnipotence of coal, and a more ruminative take on how a community envisions itself when it is beholden to this black commodity chiseled out of mountains. Every aspect of life in her town, from jobs and schools to sports and festivals, centers around coal. Here, existing without it seems unthinkable. Dying away from its shadow seems unimaginable. The narrator opines, "Sometimes I wonder if we'll ever break this curse." Screens Jan. 23, 24, 25, 26, 27; streams online Jan. 24-30.
---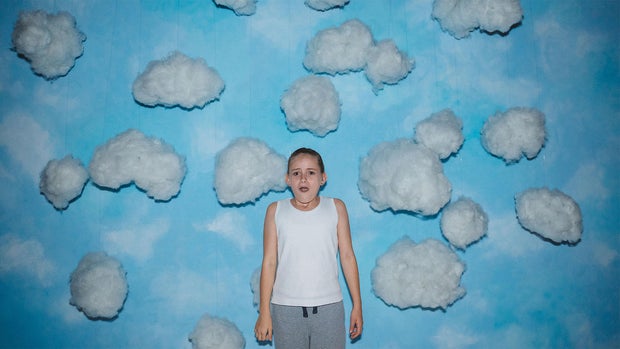 "Scrapper" (World Premiere)
Following the death of her mother, 12-year-old Georgie (a winning Lola Campbell) has been living alone in her London flat, evading the curiosity of social welfare workers and earning money on the side through the theft of bicycles. But when her father, Jason, shows up at her door, after having abandoned her as a baby, Georgie finds her life of self-sufficiency is gone, and she is forced to become the responsibility of someone she doesn't trust (and who seems to lack the ability to earn it).
In her first feature film, director Charlotte Regan plays out the story of a broken family trying to mend itself through the imagination of a girl whose moxie and wiles put her dad's to shame. She gets good performances from Campbell, and from Harris Dickinson ("Triangle of Sadness") as her estranged father, and decorates the film with hints of magical realism and faux documentary interviews (not to mention talking spiders). Screens Jan. 24, 25, 26, 27; streams online Jan. 24-30.
---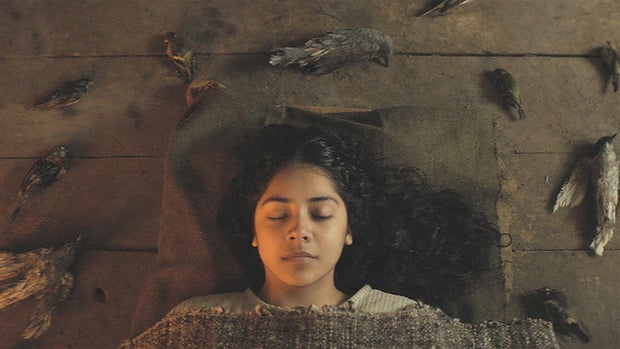 "Sorcery" (World Premiere)
Valentina Véliz Caileo gives a clear-eyed, unsettling performance in this creepy tale of witchcraft from Chile, set in 1880 on an island off the Chilean coast and "based on actual events." After her father is killed at the hands of her German settler-employer, Rosa, a 13-year-old Huilliche native, seeks justice from town officials. When none is forthcoming, she turns to locals reputed to be witches for some supernatural assistance, and for lessons in the alchemy of revenge. Director Christopher Murray evokes great period detail in this clash between White European immigrants and indigenous traditions, greatly aided by Bernardita Baeza's production design, Tatiana Pimentel's costumes, and Maria Secco's earthy cinematography. Screens Jan. 24, 25, 26, 27; streams online Jan. 24-30.
To watch a trailer for "Sorcery" click on the video player below:
---
"Mami Wata" (World Premiere)
At an oceanfront village in Africa, a faith healer, serving as an intermediary for the water goddess Mami Wata, fails to save the life of a child. The village is then torn by a desire to reject the deity and ally themselves with militants promising technological advancement – schools, medicine – while the intermediary's daughter and protégé struggle to decide in which direction their community should go.
Captured in scintillating black-and-white, this hypnotic tale from writer-director C.J. "Fiery" Obasi shows a society outside of time and on the cusp of modernity, but unwilling or unable to let go of a spiritual bond. Screens Jan. 23, 24, 25, 26, 27; streams online Jan. 24-30.
To watch a clip from "Mami Wata" click on the video player below:
---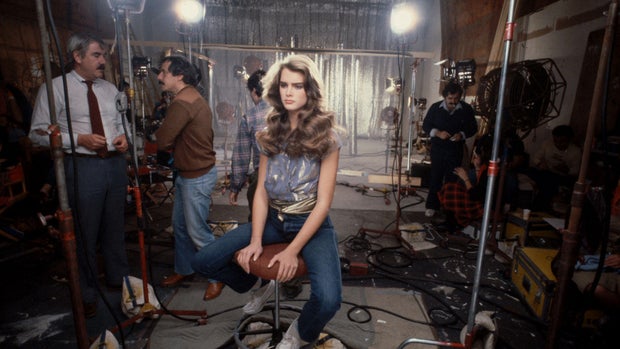 "Pretty Baby: Brooke Shields" (World Premiere)
Even before she grew into the beautiful young woman who graced magazine covers and jeans ads with a disarming, even compelling clarity, Brooke Shields was a beautiful child, whose image would be sexualized by directors eager to capitalize on society's fascination with a young female's eroticism. In a thoughtful and at times heartbreaking interview, Shields talks about feeling sexualized at an extremely young age, as she was led through a phalanx of commercial enterprises and dubious assignments that exploited her looks by her mother/manager, a woman who appeared to have Brooke's best interests at heart but whose alcoholism may have undercut her judgment and willingness to protect her as she should.
Shields talks about her break from Hollywood when she attended Princeton University – a bit of normalcy that also flouted the suspicion that she was all beauty, no brains – and how she found herself when she was allowed to play comedy, in the sitcom "Suddenly Susan." But the film also covers much darker material, including her revelation that she was a victim of rape, her failed marriage to tennis star Andre Agassi, her suffering from post-partum depression, and when she defended herself – and other mothers suffering depression – when she chided Tom Cruise for his criticism of her seeking help through antidepressants. Intercut with fascinating archive footage of Shields at work, and under the pernicious glare of the media spotlight, "Pretty Baby: Brooke Shields" shows us a survivor, a woman who overcame a celebrity status that both illuminated and stifled her. Screens Jan. 23, 24, 27, 28; not available online. The two-part docuseries' release date on Hulu has not been announced.
---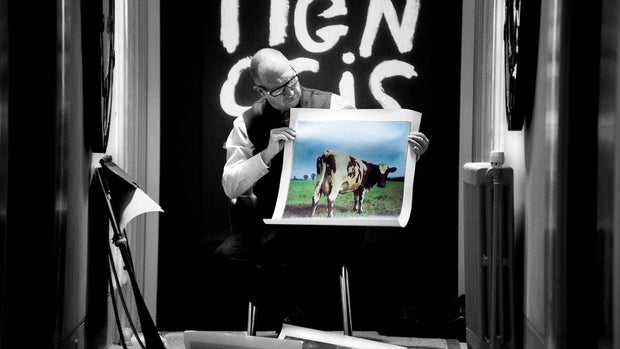 "Squaring the Circle (The Story of Hipgnosis)"
It was a Golden Age for music, and for 12″ vinyl album covers, what one interview subject describes as a poor man's art collection. In the late 1960s Storm Thorgerson and Aubrey "Po" Powell teamed up as the design studio Hipgnosis, which created album covers for such artists as Led Zeppelin, Paul McCartney and Wings, 10cc and Peter Gabriel. They were best known for their Pink Floyd covers, from the psychedelic ("A Saucerful of Secrets"), to the iconic (a prism on "The Dark Side of the Moon"), to the bizarre (a flying pig for "Animals").
This entertaining documentary richly evokes the period of 1968-1980, when prog rock bands and former art school students entertained new ideas about the visual representation and marketing of music. And money was no object. Fly to the Sahara to photograph red soccer balls in a desert? Why not? Set a man on fire? Sure thing! The stories behind Hipgnosis' creation, its growing international reputation, its collaborations with musicians, and the interpersonal struggles between Thorgerson (who died in 2013, and who is described as both the rudest person ever and a genius) and just about everyone Thorgerson met illuminate a period when music felt less like a commodity and more like a force that could change the world. And with each new album release, the team at Hipgnosis did just that. Screens Jan. 25, 26, 28; streams online Jan. 24-30.
To watch a clip from "Squaring the Circle" click on the video player below:
---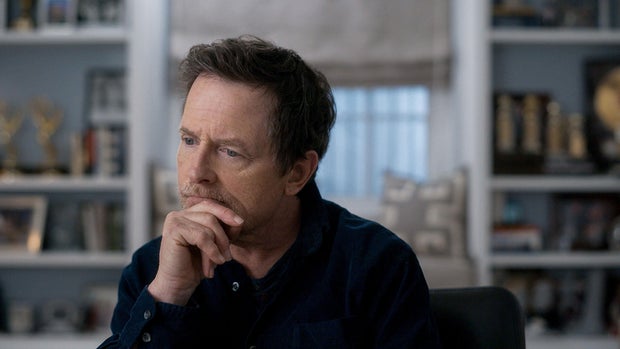 "Still: A Michael J. Fox Movie" (World Premiere)
The latest documentary by Davis Guggenheim (who won an Oscar for "An Inconvenient Truth") is an intimate look at the life and career of Michael J. Fox. His success in the TV sitcom "Family Ties" and "Back to the Future" propelled the young actor to astonishing heights of fame, but he secretly bore the fears over his diagnosis of Parkinson's disease at an uncharacteristically young age, which caused him to drink, and to engage in actorly tricks to hide his affliction.
The film cleverly juxtaposes footage from Fox's early roles with recent interviews, and scenes of his physical therapy treatments, to show the terrible decline in his ability to control his body. He talks movingly about his marriage to Tracy Pollan and his family, and his determination to find a cure for an "incurable" disease, a fight for which he has helped raise more than $2 billion, so far. Screens Jan. 25, 27, 29; not available online. Coming soon to Apple TV+. 
---
To purchase packages and individual tickets go to the Sundance website.
Download the Sundance 2023 mobile app (iOS and Android). You can also watch this year's festival on your Smart TV via Roku, Apple TV, and Amazon FireTV.
David Morgan is a senior editor at CBSNews.com and cbssundaymorning.com.
Thanks for reading CBS NEWS.
Create your free account or log in
for more features.