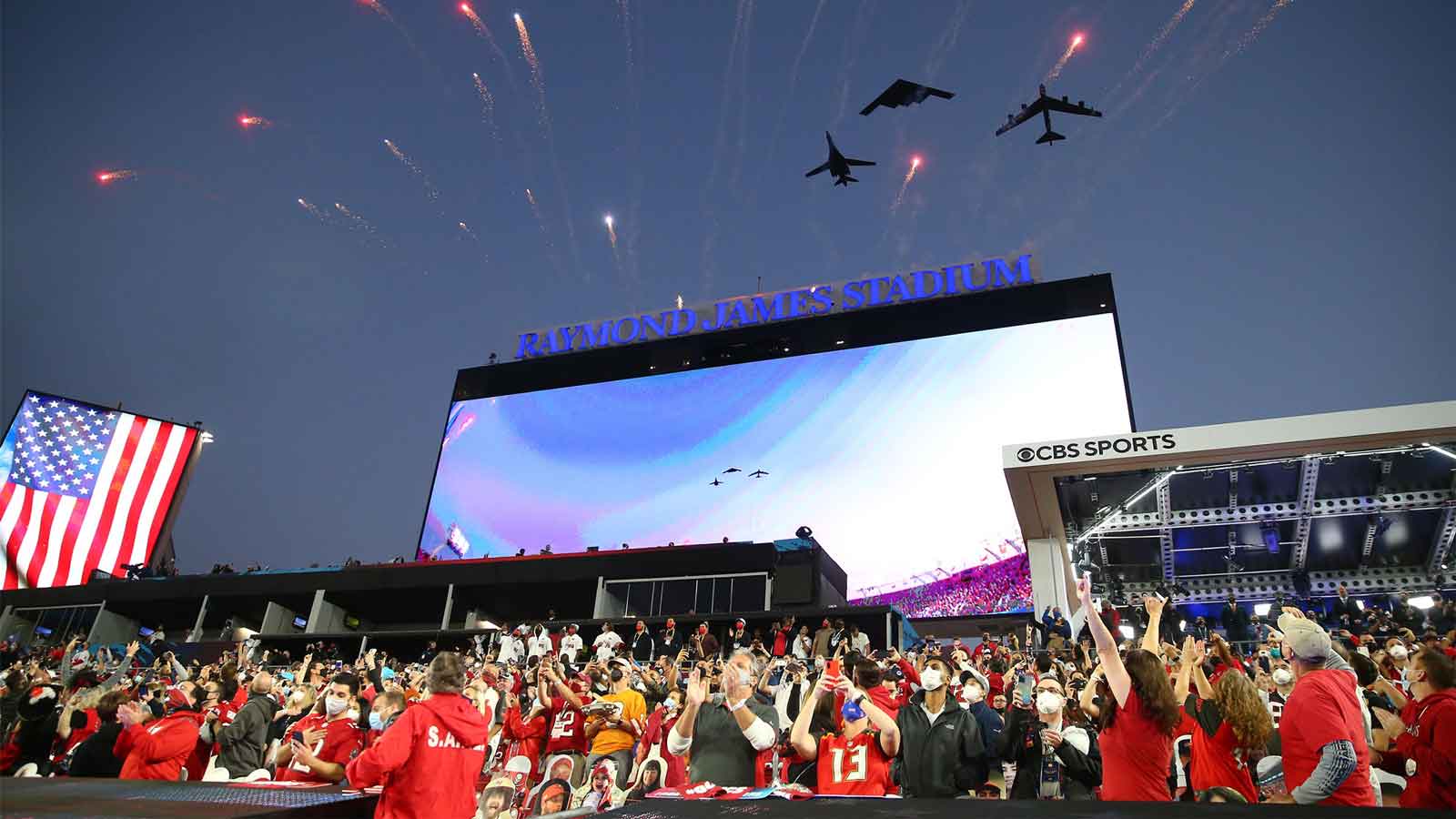 How many planes will fly over the Super Bowl in 2023? originally appeared on NBC Sports Chicago
Jalen Hurts and the Philadelphia Eagles won't be the only birds at State Farm Stadium in Glendale, Ariz., when they face off against Patrick Mahomes and the Kansas City Chiefs in Super Bowl LVII on Feb. 12.
Super Bowl 57 will feature a pregame flyover with four tactical aircraft squadrons, and this year's edition will celebrate the 50th year anniversary of the first female naval aviators in the U.S. Navy. That is when the first eight women began flight school in Pensacola, Fla., according to officials. Now, female aviators serve and operate in every level of naval aviation.
The NFL has invited naval aviators to fly over the field during the country music star Chris Stapleton's rendition of "The Star-Spangled Banner" ahead of kickoff, the league announced this week.
Here's everything you need to know about the annual flyover show ahead of this year's big game:
When did the Super Bowl flyover tradition start?
Sports
Get today's sports news out of Los Angeles. Here's the latest on the Dodgers, Lakers, Angels, Kings, Galaxy, LAFC, USC, UCLA and more LA teams.
For over 50 years, the U.S. military has participated in the Super Bowl flyover tradition with the first edition being organized by World War II veteran and NFL commissioner Pete Rozelle. The flyover formation soared over Miami's Orange Bowl for Super Bowl II between the Green Bay Packers and Oakland Raiders in 1968. 
Will there be a flyover for Super Bowl 57?
This year's flyover formation will commemorate 50 years of female naval aviators in the U.S. Navy.
"The service will conduct a flyover of State Farm Stadium during the national anthem with female aviators as part of the formation," according to the NFL release.
Which military planes will fly over the Super Bowl this year?
The flyover formation will include two F/A-18F Super Hornets from the "Flying Eagles" of Strike Fighter Squadron (VFA) 122 and an F-35C Lightning II from the "Argonauts" of VFA-147, all based at Naval Air Station Lemoore, Calif. 
It will also include an EA-18G Growler from the "Vikings" of Electronic Attack Squadron (VAQ) 129, based at Naval Air Station Whidbey Island, Wash. 
What time is the flyover show for Super Bowl 57?
The flyover show will be conducted during the national anthem. Kickoff of the game is slated for 6: 30 p.m. ET.
How can I watch the flyover show for Super Bowl 57?
The game will be broadcasted live on FOX.