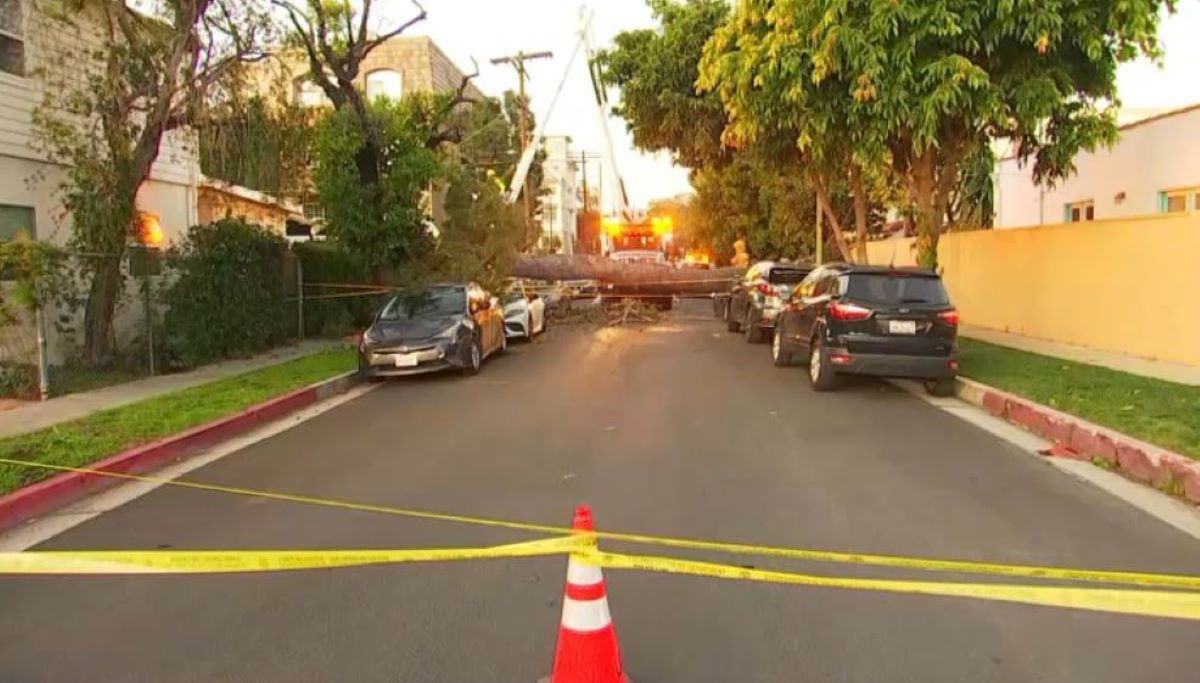 At least three cars in a West Los Angeles neighborhood were damaged by a large tree that was uprooted by powerful overnight winds Monday in Southern California.
The tree toppled at about 1: 30 a.m., bringing down utility wires on Sardis Avenue between Bentley Avenue and Sepulveda Boulevard. At least three vehicles sustained significant damage, including shattered windshields and crushed roofs.
The week starts with strong winds. Belen De Leon has the forecast for Monday Jan. 6, 2023.
Strong winds also brought down trees in Santa Monica, the Westlake neighborhood, Porter Ranch and other locations Sunday night and early Monday. The strongest gusts Monday morning were reported in the San Fernando Valley and the Los Angeles and Ventura county mountains.
Light winds were reported early Monday in the Inland Empire, but gusts will pick up around midday.
"Give it some time," said NBC4 forecaster Belen De Leon. "Those winds are going to change direction. They're going to be out of the northeast, and then they're going to be affecting those typical Santa Ana wind-prone spots."
A winter weather advisory is in effect into Monday morning for the north slopes of the mountains in LA and Ventura counties. At least 1 inch of snow and icy road conditions are expected on the 5 Freeway near the Grapevine. Travel could be very difficult, with delays and road closures possible.
A beach hazards statement was issued for Sunday night through Monday night for the west-facing beaches of the Los Angeles County coast.