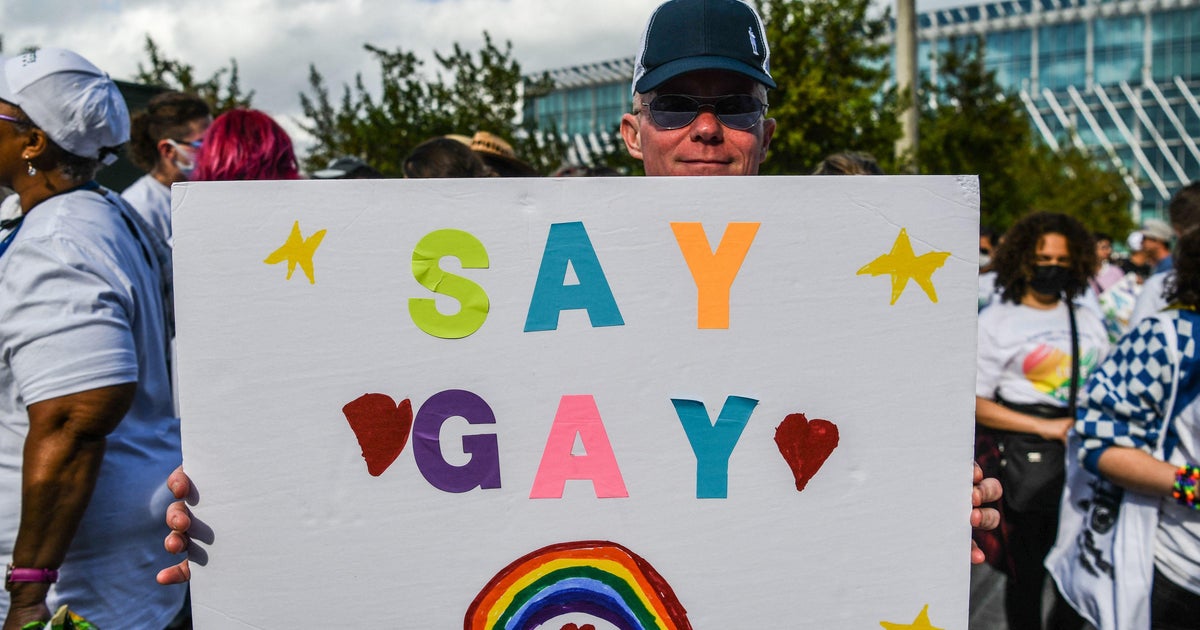 Florida Republicans have introduced three separate expansion bills that would build upon the state's "Don't Say Gay" law, which was enacted by GOP Gov. Ron DeSantis nearly a year ago. 
The current law bans public school teachers and districts from discussing gender identity and sexuality in kindergarten through third grade classrooms — citing the "fundamental right of parents to make decisions regarding upbringing and control of their children." It faced extensive pushback from both parents and LGBTQ+ advocates.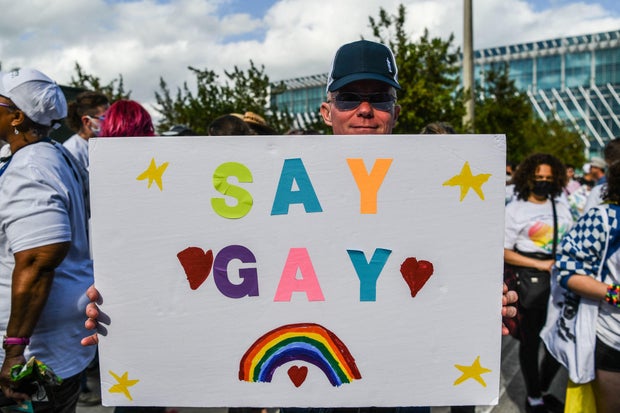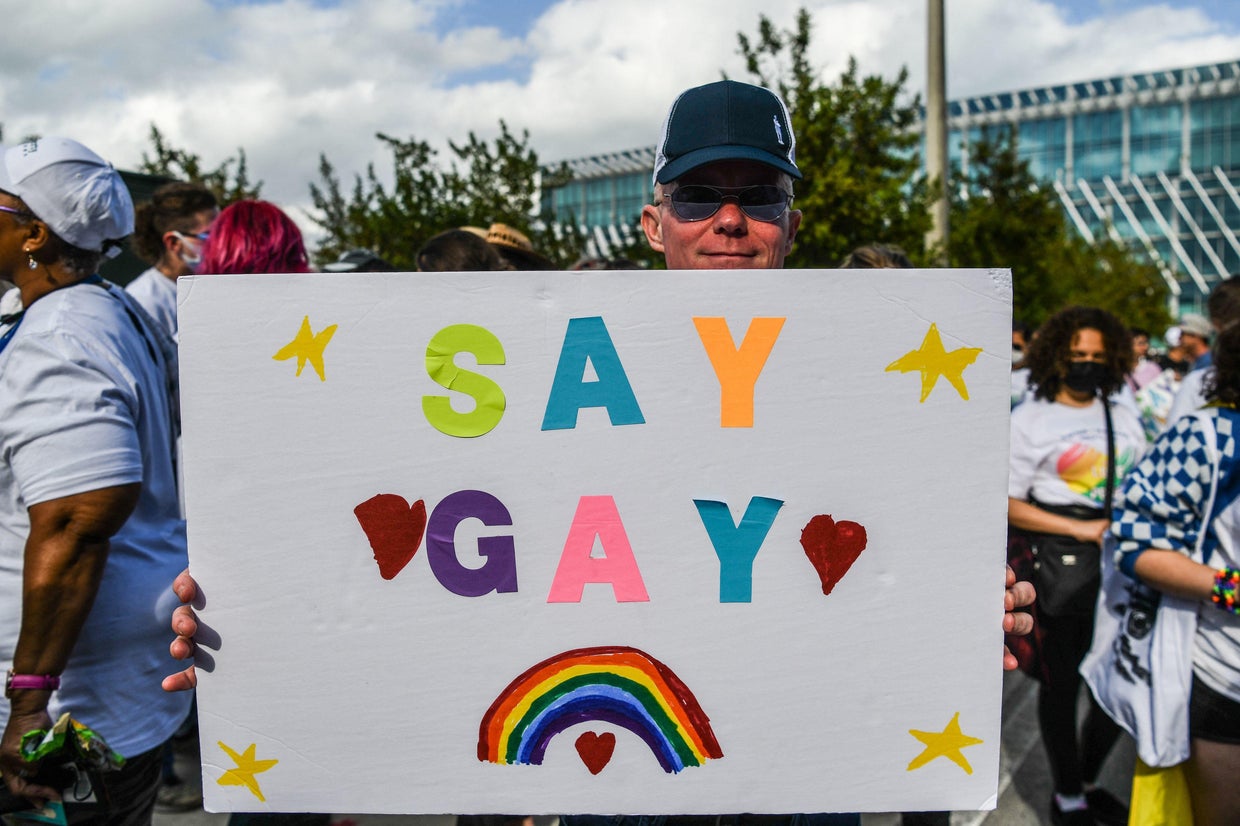 The three Florida house bills — H.B. 1223, H.B. 1069, and H.B. 1320 — all take aim at different aspects of gender and sexuality education in the state.
H.B. 1123 would expand the law to charter schools, and would extend the restrictions to pre-kindergarten and beyond third grade, prohibiting conversations around gender and sexuality through eighth grade. For students in grades nine through 12, conversations around such topics "must be age-appropriate or developmentally appropriate for students in accordance with state standards," the bill reads. 
The bill would also define "sex" as "an immutable biological trait," rather than leaving room for individual self-identification. In all public K-12 schools, educators, other school employees, and students would not be required to use a student's pronouns if they differ from the student's assigned sex at birth. School employees and educators would also be prohibited from telling students their own titles and pronouns if they differ from the sex they were assigned at birth. Additionally, school employees and contractors would be prohibited from asking students what their preferred titles and pronouns are.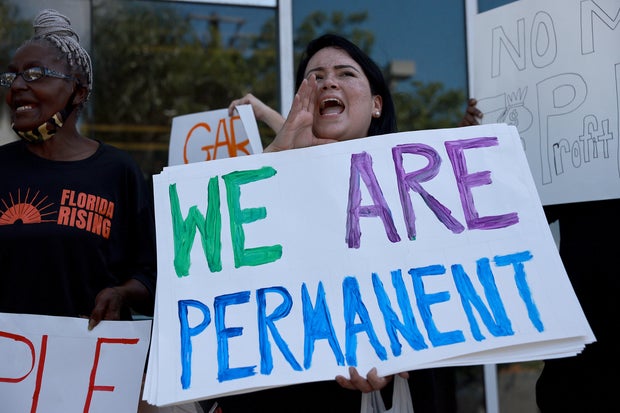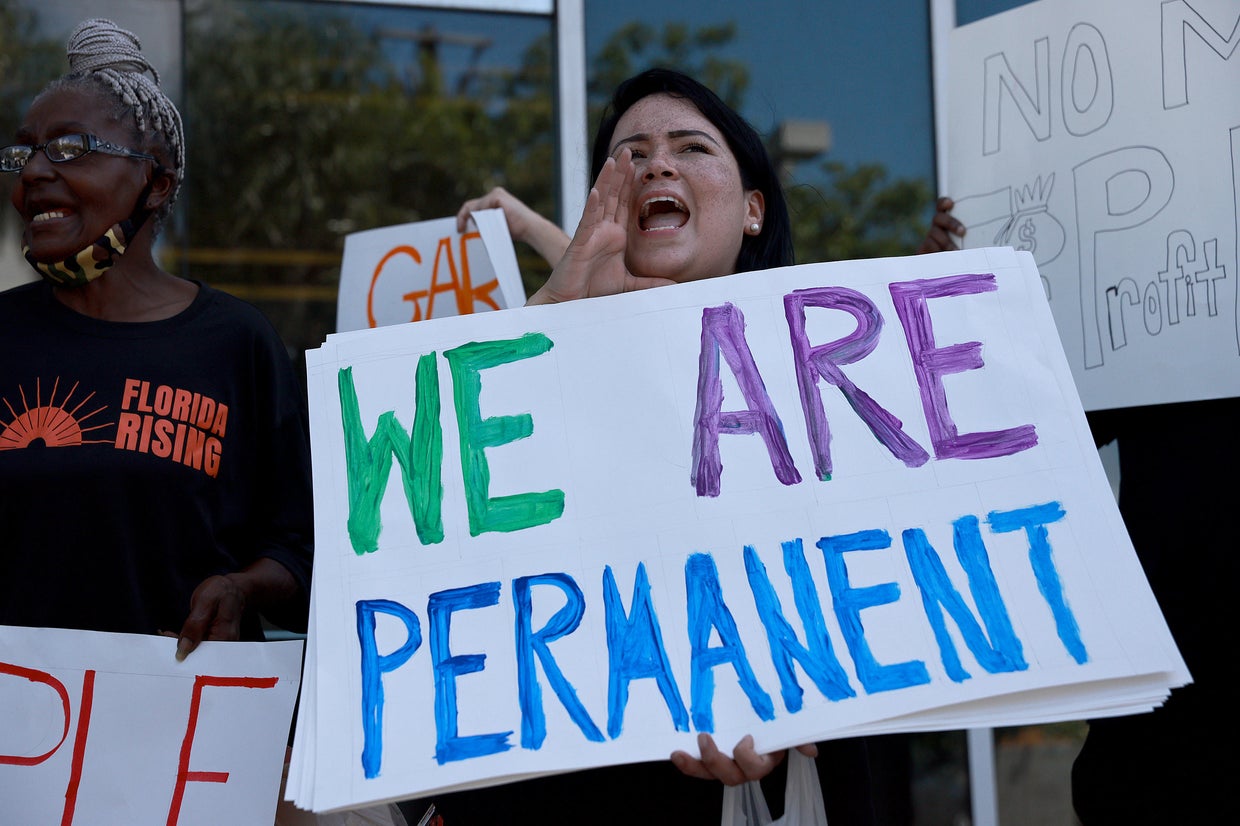 Similarly, H.B. 1069 moves to define "sex" as "determined by biology and reproductive function at birth," adding that "reproductive roles are binary, stable, and unchangeable." The bill would also limit teaching about "acquired immune deficiency syndrome, sexually transmitted diseases, or health education, when such instruction and course material contains instruction in human sexuality" to only students in grades six through 12.
The third bill, S.B. 1320, contains similar provisions as the previous two bills, including placing restrictions on school employees sharing their pronouns and asking students about theirs. It would also prohibit teaching about sexuality or gender identity from pre-kindergarten through grade 8.
During the current legislative season, Florida lawmakers have filed at least 11 bills explicitly targeting LGBTQ+ people, according to the ACLU.
Last year, the state came under fire when it banned gender-affirming care for trans youth, and in 2021, enacted a law banning trans youth from competing on sports teams concurrent with their gender identities. In January, a judge ordered that a lawsuit challenging the law should be reopened, reigniting the legal battle in the state for trans folks in athletics. 
Thanks for reading CBS NEWS.
Create your free account or log in
for more features.