I have been working on rekindling the romance with my Instant Pot. I've had her for at least half a decade, and right now we're working on perfecting a yogurt recipe. It's going well, but the resurgence of activity has forced me to come to terms with just how grody this thing can get, particularly the little ridge between the outside of the appliance and the liner.
As you can see from the above photo, it gets pretty grimy in there. Spills and splatters and specks of food get trapped, as does dust. To make matters worse, the spot is fairly awkward to clean, as it's sunk down, with a few little tabs from the appliance that hang over it, making it hard to access.
There are, however, three handy tools you can use to clean this dark recess of a beloved applicance.
The cheapest option: A fork with a paper towel wrapped around it
I'm sure you have a fork, and I'm fairly certain you have a paper towel. Though some assembly is required, you can make a nifty little cleaning tool by wrapping a paper towel around the tines of a fork, then dipping the paper towel in warm soapy water. Using a fork with curved tines will help you get into all those awkward spots with ease.
G/O Media may get a commission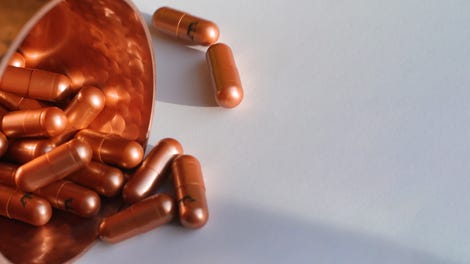 health
The Lyma Supplement
10 ingredients. One super-supplement.
Lyma makes the next generation of supplements—peer-reviewed and formulated to unlock your potential.
My favorite option: A foam paint brush
I like these because they're very cheap (less than a dollar each), and because they are basically a stick with a sponge stuck on the end, and the sponge is a known commodity when it comes to cleaning. Dip the sponge end in hot soapy water, then get to scrubbing. The tapered end and squishy body make it easy to fit into all those crevices.
The fancy option: The Instant Pot Official Cleaning Brush
Instant Pot has been on a tear recently. No longer a mere purveyor of multi-cookers, the brand is churning out all sorts of appliances (air fryers, coffee makers, dedicated grain cookers). It makes sense, then, that they would also market a dedicated cleaning brush. It's fairly cheap (a little less than eight bucks), washable, and, if the reviews are to be believed, quite effective. I might have to snag one, once my supply of foam paint brushes is depleted.