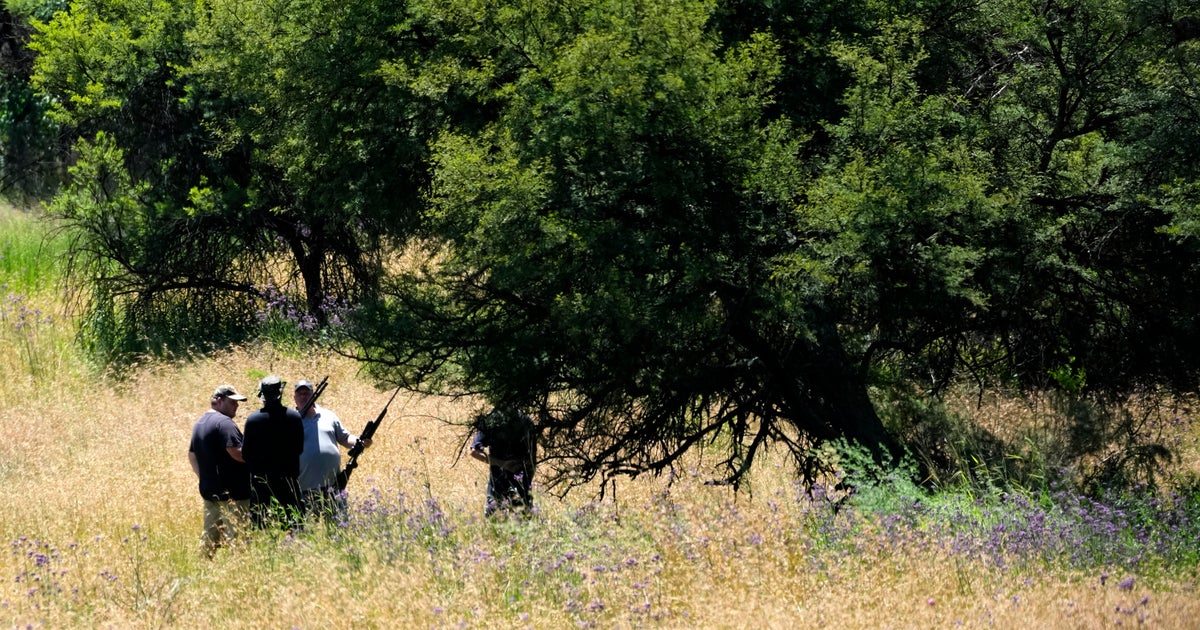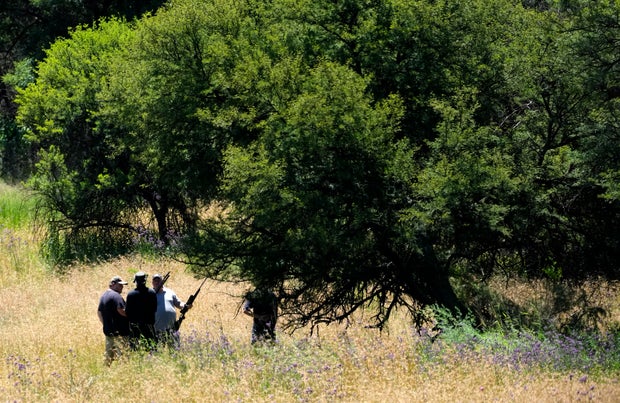 Johannesburg — Sheba, an 8-year-old tiger that escaped from a small enclosure at a farm south of Johannesburg over the weekend, was euthanized Monday after officials decided trying to recapture the animal was too risky. 
South African police in helicopters and rescue teams on foot spent five days following up on sightings as they searched for the big cat.   
Rescuers using bait came close to capturing the tiger three times on Monday, but she managed to thwart all their attempts. A 39-year-old local man, William Mokoena, was mauled and hospitalized as well as a pig and two dogs. Both dogs suffered severe injuries and were put down. 
Sheba was located in the early hours of Monday morning on the periphery of a fruit farm not far from where she'd escaped. Calls from workers at the farm came into a community policing unit just before 2 a.m. local time. By then, Sheba had entered a farm area with six family homes. She had already killed one of their animals.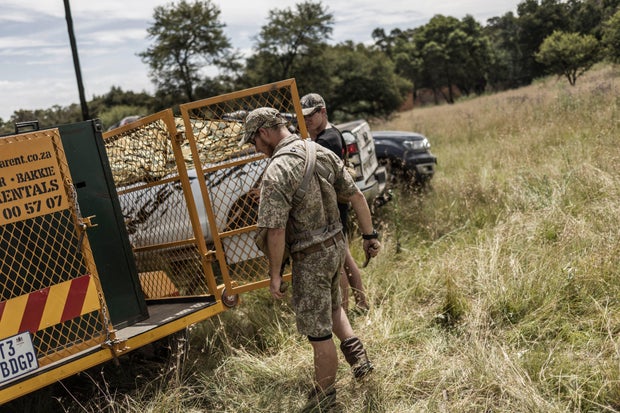 "It's a dangerous situation," Drew Abrahamson, of the Captured in Africa Foundation, told local journalists. "You are dealing with a specialized predator who only likes to operate at night, and at night we cannot go in on foot and try to locate her because the situation becomes that much more dangerous." 
Due to the proximity of the families in the area, it was decided there was no opportunity to safely dart the tiger. Officials with the local branch of South Africa's Societies for the Prevention of Cruelty to Animals (SPCA) said there were too many risks with trying to dart an animal at night, so experts made the tough decision to euthanize the big cat. 
A second tiger who lived with Sheba, Tyson, was relocated over the weekend from the farm where they lived, as the owner was worried he could escape as well.   
SPCA officials say they were opposed to people keeping dangerous animals as pets in such close proximity to large cities, and they called for tighter permits for the keeping of large predators. 
Thanks for reading CBS NEWS.
Create your free account or log in
for more features.