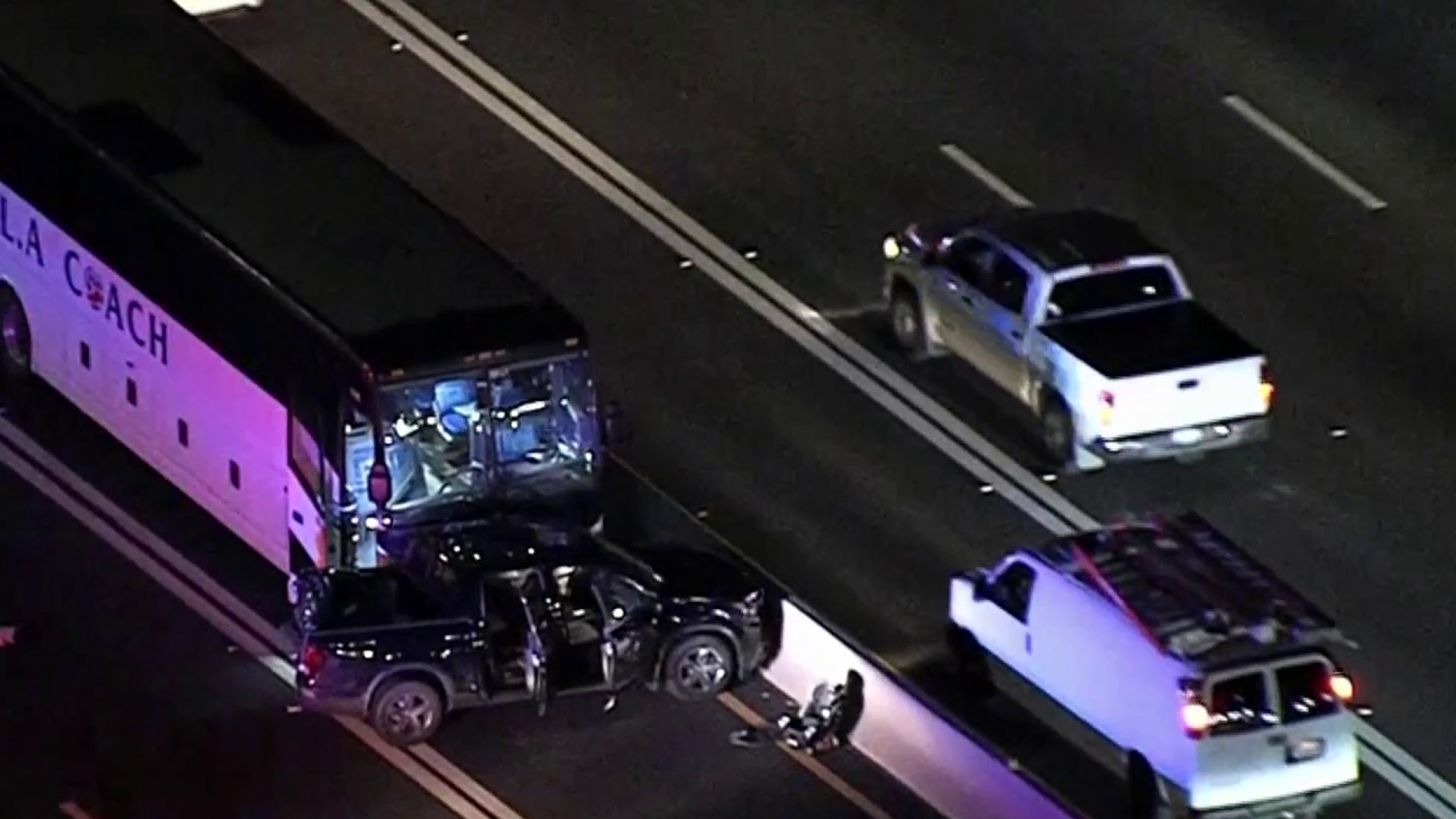 Westbound lanes of the 60 Freeway were temporarily shut down in Diamond Bar tonight when a tour bus and two other vehicles collided in the far left lanes, sending three people to hospitals. 
The crash was reported at 5: 17 p.m. on the westbound Pomona Freeway just east of Diamond Bar Boulevard, according to the California Highway Patrol. 
Westbound lanes were shut down about 6 p.m. so bus passengers could get off the freeway, causing a lengthy traffic jam. NBC4 showed a line of passengers walking along the Diamond Bar Boulevard off-ramp. Lanes 3 and 4 were reopened at 6: 16 p.m. and all remaining lanes were reopened at 6: 57 p.m. 
A heavy-duty tow truck was summoned to the scene to collect the tour bus, according to the CHP.
Three people were taken by ambulances to hospitals for treatment, said Los Angeles County Fire Department Dispatch Supervisor Michael Pittman. Their conditions were not available but he said they did not go to trauma centers.