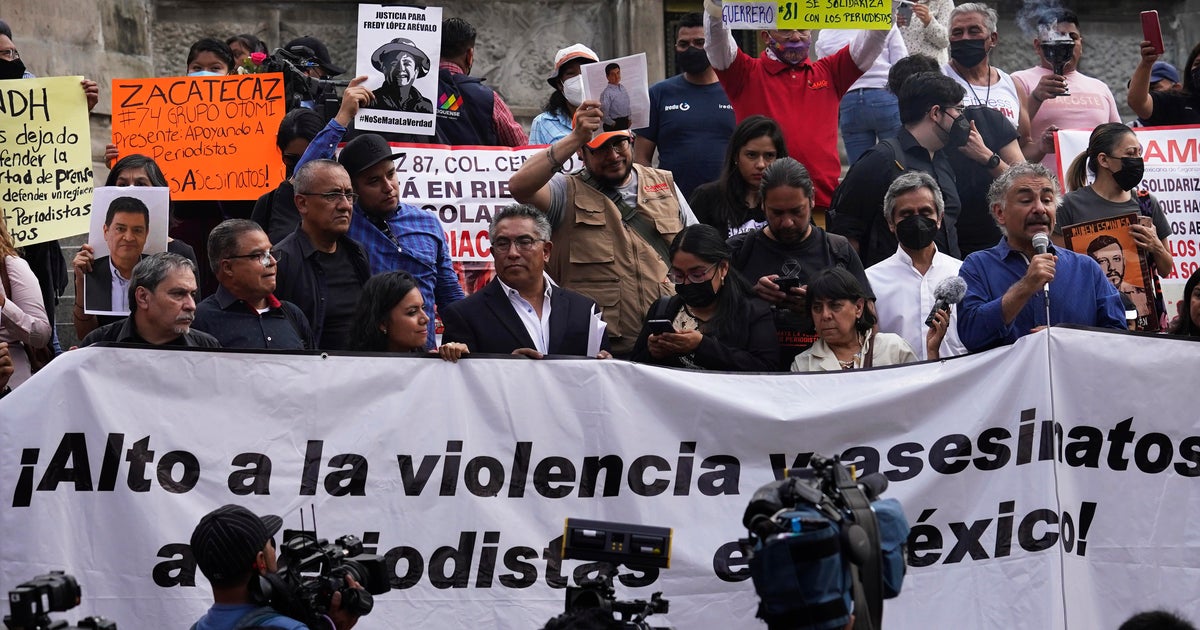 Two journalists abducted in a drug cartel stronghold in southern Mexico have been freed, but the whereabouts of a third is unknown, authorities said Thursday. Security forces located Jesus Pintor Alegre and Fernando Moreno Villegas in good health more than two weeks after they disappeared, the Guerrero state prosecutor's office said.
A rescue operation involving the military and National Guard was believed to have led the abductors to release the men, a statement said.
It said the search continued for Alan Garcia Aguilar, who works for the same news website and also went missing on December 27 in a region controlled by the Familia Michoacana drug cartel.
In a video posted days earlier by unknown persons on social media, Moreno and Garcia appeared chained hand and foot.
Moreno stated that they were "paying the consequences" for their reporting in the violent southern region.
Mexico is considered one of the world's most dangerous places to work as a journalist.
Since 2000, more than 150 journalists have been murdered in the North American country, according to media rights group Reporters Without Borders.
Last month one of the country's best-known television news presenters said he had survived an apparent assassination attempt in Mexico City. Ciro Gomez Leyva said two people on a motorbike shot at him while he was traveling in his armored vehicle, but he was unharmed.
Police Chief Omar Garcia Harfuch said 11 people had been detained in connection with the attack on a vehicle driven by the journalist.
The little-known gang behind the attack dealt in murder, extorting money from businessmen and street-level drug dealing on the city's rough east side, officials said. Authorities did not explain why they believed such a small-time gang had tried to kill one of Mexico's most prominent journalists.
Gómez Leyva escaped shaken but unharmed — saved by his SUV's bullet-proofing.
In raids and searches that led to the detentions, police found a cap with the letters CJNG, the initials of the hyper-violent Jalisco New Generation Cartel, but Garcia Harfuch said that didn't necessarily mean the cartel was involved.
"It is very frequent in Mexico City for criminal gangs to use names — Sinaloa Cartel, Jalisco Cartel — just to communicate a link with them, without meaning they are part" of the cartels, he said. "As in other arrests and searches, they have the initials of any number of cartels."
A top lieutenant of the Jalisco cartel threatened another journalist earlier in 2022, which was the deadliest year in at least three decades for Mexican journalists and media workers, with at least 15 slayings. Reporters Without Borders said at least 10 of the journalists were killed because of their work.
The Associated Press contributed to this report.
Thanks for reading CBS NEWS.
Create your free account or log in
for more features.