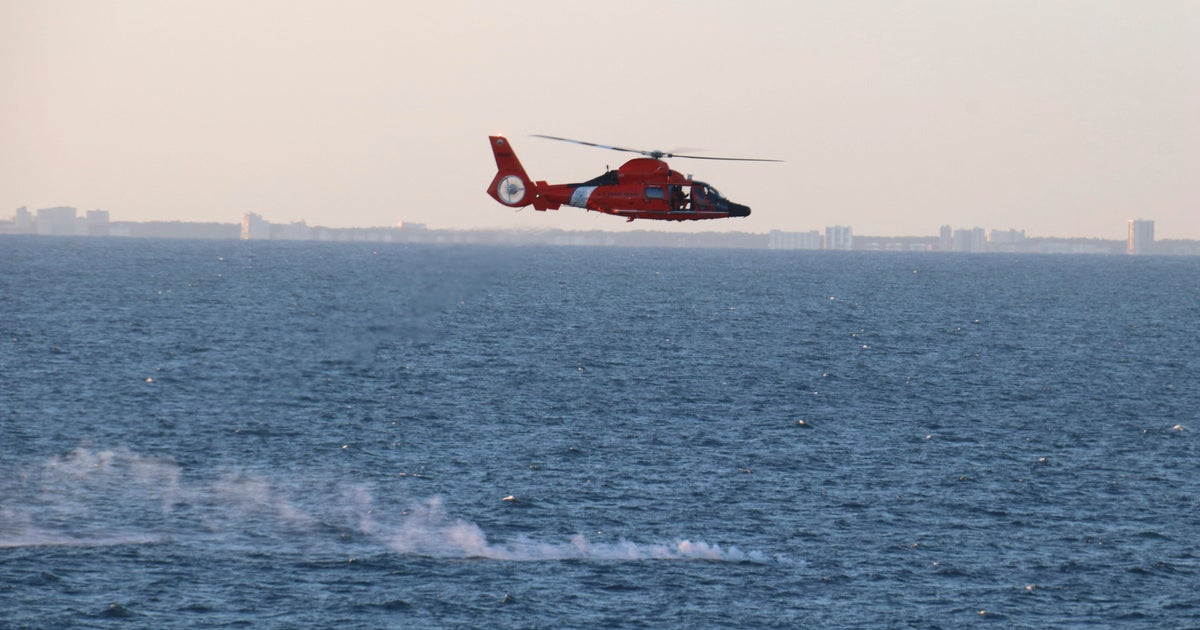 One day after a fighter jet shot a Chinese spy balloon into the Atlantic Ocean, cellphone video showed U.S. Navy personnel on Sunday with what appeared to be a white, deflated balloon laying across two different boats.
The Pentagon assesses that the balloon was up to 200 feet tall, and its destruction created a debris field roughly 1,500 meters by 1,500 meters. 
After the balloon first entered U.S. airspace on Jan. 28, it flew over or near four military sites in Wyoming, Montana, Nebraska and Missouri. 
Republicans are furious that the balloon floated over the U.S. for a week. 
"He allowed a full week for the Chinese to conduct spying operations over the United States over sensitive military installations," Sen. Ted Cruz told "Face the Nation" on Sunday. 
President Biden said he ordered the military to shoot the balloon down on Wednesday, but military advisers urged him to wait until it was over water. 
China claims it was a weather balloon that veered off course, calling the U.S. response "unacceptable" and an "overreaction." 
When asked Monday whether the balloon weakens U.S.-China relations, Mr. Biden said "no." 
"We've made it clear to China what we're going to do," he said. "They understand our position. We're not going to back off."
The White House said similar Chinese spy balloons entered U.S. airspace at least three times during the Trump years — though that wasn't discovered until after the prior administration left, senior administration officials said. Biden officials would not say how or when they found out about those balloons. 
Gen. Glen VanHerck, commander of North American Aerospace Defense Command and U.S. Northern Command, said Monday that the Pentagon has missed Chinese balloon threats in the past, blaming an "awareness gap" that the U.S. has to figure out. 
"I will tell you that we did not detect those threats," VanHerck told reporters. 
While China also uses satellites, balloons are easier to maneuver, can stay longer over one area and are cheaper. 
Susan Shirk, a former State Department expert on China, said the episode makes Beijing look bad. 
"I think it's more than an embarrassment," Shirk said. "I think it reveals that certain lack of competence on the part of Xi Jinping's leadership." 
David Martin and Eleanor Watson contributed reporting. 
Thanks for reading CBS NEWS.
Create your free account or log in
for more features.