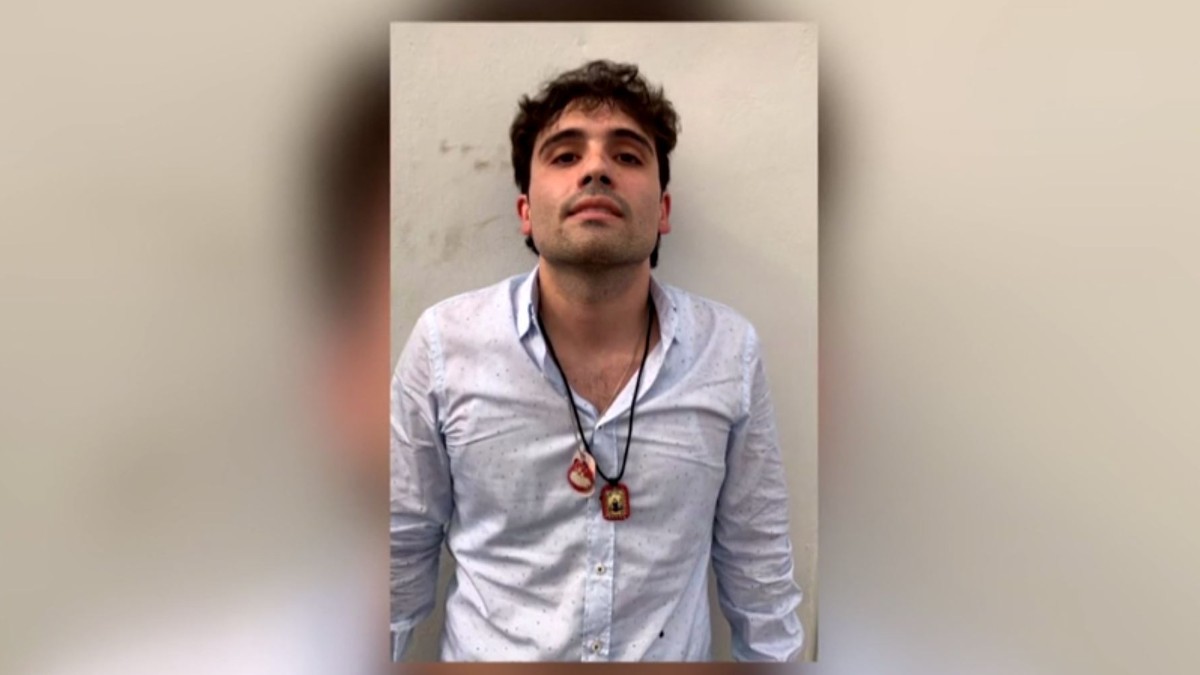 The United States formally requested for the extradition of drug trafficker Ovidio Guzmán, one of the sons of Joaquín "El Chapo" Guzmán, one of the world's most wanted drug lords who was arrested almost two months ago, federal sources confirmed to EFE on Monday.
The petition was sent to the Attorney General's Office (FGR) days before the March 5 deadline set by a Mexican judge for the U.S. to submit the petition to extradite Ovidio, detained since Jan. 5 in jail of Almoloya in the State of Mexico.
The U.S. is seeking to try Ovidio Guzmán, 32, for the crime of criminal association to distribute cocaine, methamphetamine and marijuana.
THE CAPTURE OF "EL RATON" GUZMÁN IN CULIACÁN
The Jan. 5 operation in Culiacán to recapture one of the sons of "El Chapo," during which criminals with machine guns and dozens of armed vehicles confronted the military with war helicopters, left 30 dead and more than 50 injured.
The gunmen opened fire on the security forces with Barrett rifles, 50-caliber weapons and a convoy of 25 vehicles. The troops responded with the help of a Black Hawk helicopter, Luis Cresencio Sandoval, Mexico's defense secretary, said Jan. 6.
The members of the cartel tried to rescue Ovidio Guzmán, as they did in October 2019, when in addition to besieging Culiacán, they took military installations and soldiers hostage.
This time the criminals did not achieve their objective despite the blockades with burned vehicles, the attacks on military aircraft, or the intense confrontation that took place at the airport where the bullets also hit a passenger plane.
Sandoval acknowledged that they had learned from what happened more than three years ago and there was greater coordination, including deploying 3,600 troops from the army, the National Guard, special forces, and paratroopers.
Finally, Ovidio Guzmán was evacuated in a helicopter, transferred to Mexico City and then to a nearby maximum security prison, but Sinaloa was left in flames.
The Mexican government captured the drug trafficker just days before hosting President Joe Biden and Prime Minister Justin Trudeau.
Ovidio Guzmán was accused of drug trafficking by the U.S. in 2018. According to both governments, together with his brothers he managed a large part of his father's criminal businesses along with the other founder of the cartel decades ago, Ismael "El Mayo" Zambada.