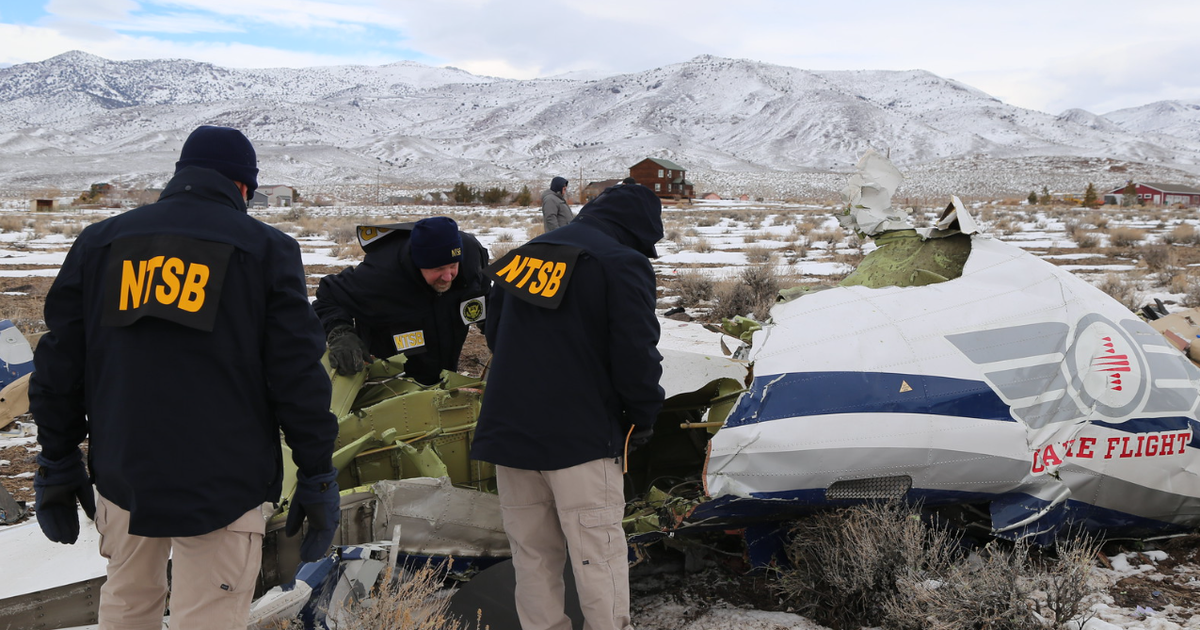 The pilot of a medical transport plane that crashed during a winter storm in Nevada, killing all five people on board, was following in the footsteps of his grandfather who flew bombers in World War II, his brother said.
A preliminary National Transportation Safety Board investigation into the cause of the crash Friday night will take two to three weeks, NTSB spokesperson Peter Kundson said Monday.
The single-engine Pilatus PC12 apparently broke apart before hitting the ground about 40 miles (64 kilometer) southeast of Reno, the agency said.
All five people on board died from multiple blunt-force injuries in the crash near rural Stagecoach, including pilot Scott Walton, 46, of Allendale, Michigan, the Washoe County Regional Medical Examiner's Office said Monday.
The other four victims were from Reno — 69-year-old patient Mark Rand and his 66-year-old spouse Terri Rand, as well as two medical crew members, Edward Pricola, 32, and Ryan Watson, 27, the office said.
The plane was headed from Reno to Salt Lake City, the NTSB said. It wasn't clear if weather played a role in the crash. Officials have not said what medical condition Mark Rand had.
Walton's family has set up a GoFundMe site to raise money for his wife and three daughters.
One of his brothers, John Walton, a broadcaster in Washington D.C. and the voice of the NHL's Washington Capitals on WTOP Radio, said on Twitter after calling Saturday's game he was grateful for the support his family has received from the community.
"I had to do the game today with a broken heart," John Walton wrote. "Please keep my brother Scott, his wife Lisa, and their three beautiful girls in your thoughts and prayers."
Michael Walton, another brother, told the Reno Gazette-Journal that his sibling had worked for years in marketing and was nearing age 40 when he decided he wanted to be a pilot. He said their grandfather flew B-24s in World War II.
Michael Walton said his brother loved flying to help people with life-threatening medical needs.
"This gave him the greatest opportunity to help others," he said. "He had such pride in what he was doing."
NTSB Vice Chair Bruce Landsberg said at a news briefing in Carson City on Sunday that investigators at the scene of the crash already had determined the aircraft "broke up in flight" based on the location of parts of the plane found up to three-quarters of a mile away.
The plane was built in 2002, he said.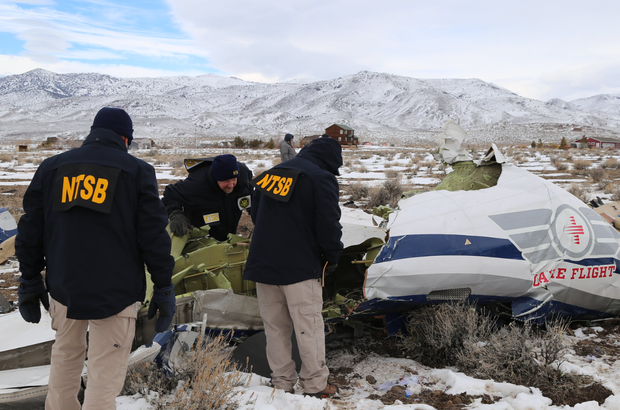 The crash occurred amid a winter storm warning issued by the National Weather Service in Reno for large swaths of Nevada, including parts of Lyon County. It was snowing steadily with winds around 20 mph (30 kph) and gusts up to 30 mph (50 kph).
Visibility was under 2 miles (3.2 kilometers) with a cloud ceiling about 2,000 feet (600 meters) above ground when the flight left Reno, the service said.
According to the Federal Aviation Administration, the plane was registered to Guardian Flight, based in South Jordan, Utah. Care Flight is a service of REMSA Health in Reno and Guardian Flight.
Thanks for reading CBS NEWS.
Create your free account or log in
for more features.