Shawn Kemp




Video Shows Ex-NBA Star Open Fire




… Before Drive-By Arrest



3/8/2023 10:23 PM PT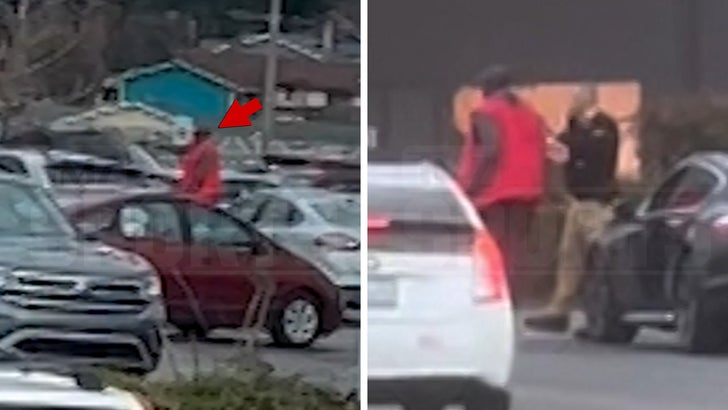 TMZSports.com
Ex-NBA star Shawn Kemp fired a gun during a parking lot altercation prior to his felony arrest on Wednesday … footage obtained by TMZ Sports shows.
53-year-old Kemp — wearing a red vest — approached a vehicle and pointed his firearm … appearing to yell something before pulling the trigger at least once outside a Tacoma, Washington shopping mall around 2:00 PM.
Witnesses tell us they heard multiple gunshots before pulling their phones out to record the incident … and claim they saw Kemp drive around the parking lot and ditched his gun in a bush before talking to police.
At one point, Kemp appears to attempt to flag down police to go after the other vehicle involved.
Footage also shows cops searching the parking lot landscaping before retrieving a handgun from a bush.
Sources tell Fox 13 Kemp was attempting to retrieve items he claimed were stolen on Tuesday … and once he tracked down the property Wednesday afternoon, someone opened fire on him first. Kemp claims he was purely acting out of self-defense.
Kemp was spotted wearing the same outfit earlier in the day … touring a cannabis grow house.