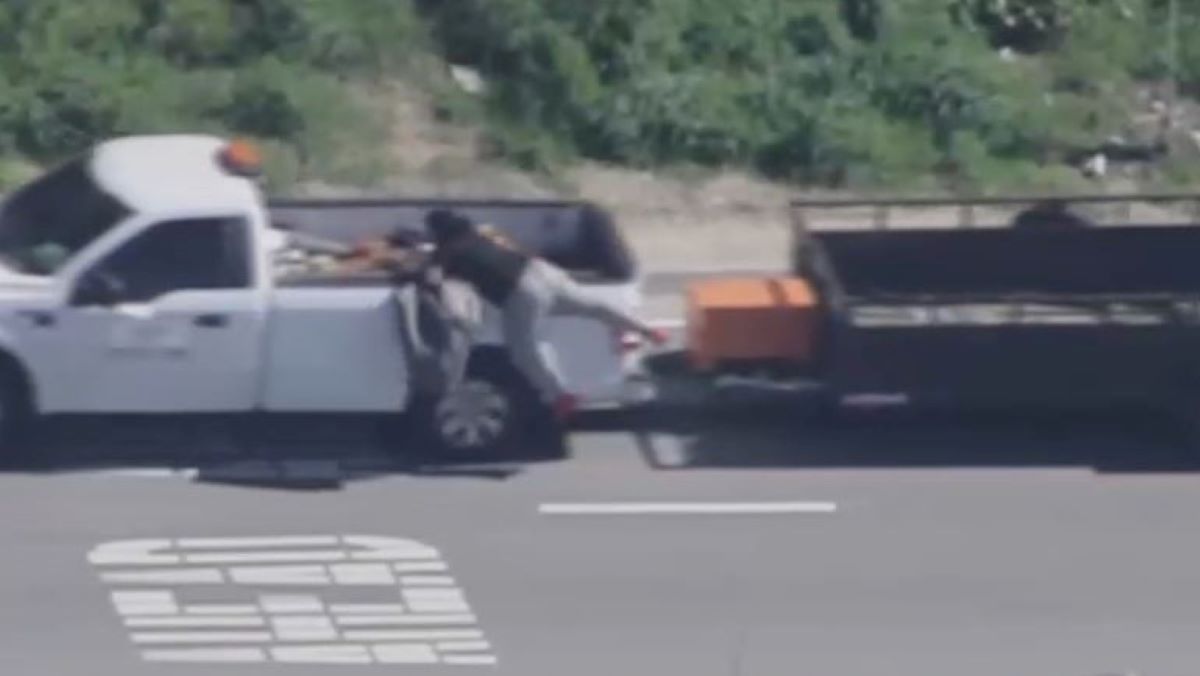 A driver who crashed at high speed on the 405 Freeway jumped into the bed of a pickup in a frantic ending to a chase near Los Angeles International Airport.
The driver was sought in connection with a shooting, according to the Los Angeles Police Department. Details about the crime were not immediately available.
The pursuit began in the Crenshaw area and continued through several South Los Angeles neighborhoods as the driver headed west toward LAX. The driver eventually entered the 405 Freeway near the airport and fishtailed, losing control of the car and narrowing missing other vehicles.
The car crashed into a concrete wall on the freeway and came to a stop on a grassy median in the Inglewood area.
The driver, carrying what appeared to be a large bag, ran from the car and jumped into the bed of a utility truck towing a trailer on a transition road. After getting out of the truck, the chase driver was taken into custody on a nearby embankment.
Details about the driver's identity were not immediately available.