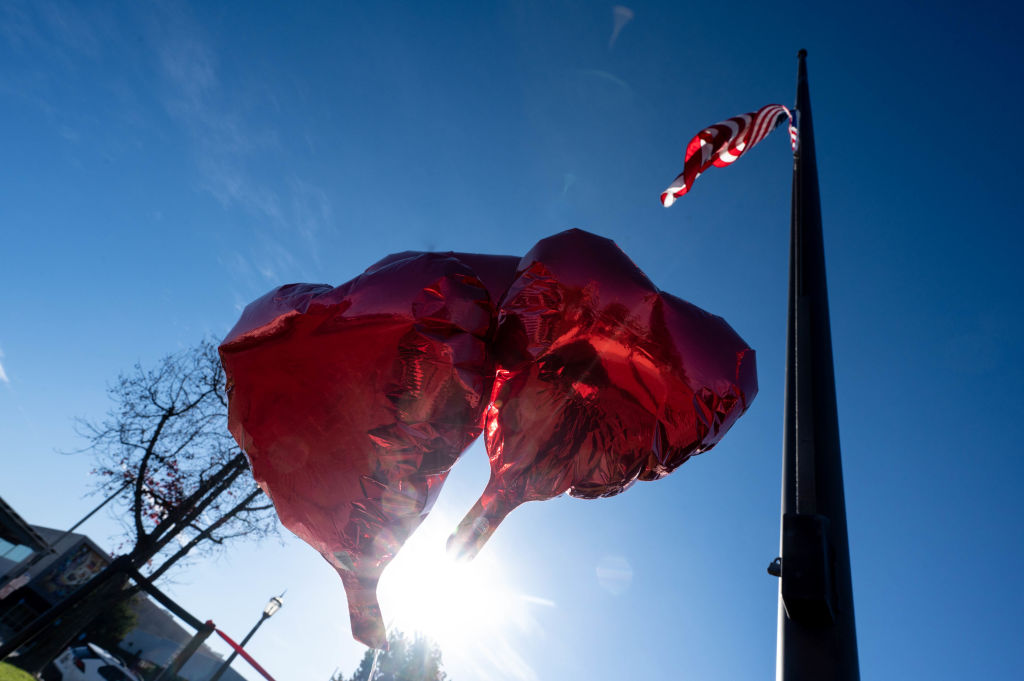 Flags were flying at half-staff and half-mast this week out of respect for the 11 lives lost in the Monterey Park mass shooting, the White House announced.
On Saturday, a gunman entered the Star Ballroom Dance Studio at 10: 22 p.m. during a Lunar New Year celebration, and opened fire on patrons, killing 10 at the scene. Another victim later died Monday.
The gunman targeted a second dance hall in the nearby community of Alhambra, where he was disarmed, authorities said.
The motive behind the shooting wasn't yet clear.
11 Killed at Lunar New Year Shooting in Monterey Park: Photos
Why are Flags at Half-Staff Today?
On Jan. 22, the White House announced that all public buildings and grounds, military posts, naval stations, and naval vessels throughout the U.S. would be flown at half-mast and half-staff out of respect for those killed in what marked the nation's fifth mass killing this month.
California Gov. Gavin Newsom issued a similar proclamation following the tragic events.
"As people throughout the country and the world welcome the Lunar New Year today, California stands with our Asian American and Pacific Islander (AAPI) communities reeling from the tragedy in Monterey Park. Our hearts are with all those grieving lost loved ones and those who were injured in this horrific act of gun violence at what should have been a night of joyful celebration," Newsom said in a news release.
How Long Will Flags Be at Half-Staff?
Flags were to remain at half-staff until Jan. 26 at sunset, according to the White House.
Flags were at half-staff across the nation, from California to the East Coast.