John Daly has been in the news for both his professional and personal life decisions. The famous professional golfer and his son John Daly II have both signed a deal with Hooters. Daly was seen appreciating Hooters for their supremely tasty and "incomparable" wings. He compared Hooters, its wings, and sauces with its counterparts. Daly seemed to have a favorable opinion of Hooters and went to lengths to explain why.
John Daly on the "wings" question
It is no hidden fact that John Daly and his son have been sponsored by the famous restaurant chain, Hooters. In an interview, John proved this by supporting the restaurant chain. He compared the quality of its products with its competitors and gave a reason as to why he thinks Hooters is above all.
DIVE DEEPER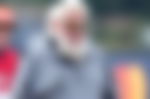 Call it a paid sponsorship stunt or plainly a matter of sheer likelihood, either way, John Daly was relentless in his opinion and he was not alone. The Full Send Podcast which was the platform where this conversation, especially, took place had many others who agreed that it was the case.
ADVERTISEMENT
Article continues below this ad
Daly said, "Hooters wings are 10 times better than anybody's wings in the country.  You can go to most grocery stores and buy the hooters wings sauce, I don't see buffalo wings sauce in public.", according to the Full Send podcast.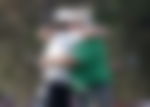 The dynamic between John Daly's son, John Daly II and Hooters is also an interesting one. The future pro golfer probably values and mimicks his relationship with Hooters the same way his father, John Daly does. All in all, John Daly not just compared but also adamantly provided a reason why Hooters in, in fact, better.
Daly and his eating habits
John Daly has been known to having struggled with his eating habits for a long time now. He was put on a diet in order to improve his overall health, however, that did not prove to be the case in the longer run.
ADVERTISEMENT
Article continues below this ad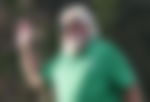 The other side of the diet culture is not as green as it may seem. America's favorite underdog has once confessed that he had undergo anorexia as a result.
In an effort to keep the scale in his favour, he not just starved but also developed a smoking addiction which deteriorated his overall health.
ADVERTISEMENT
Article continues below this ad
What do you think about John Daly's opinion on Hooters ? Share your views in the comments sections below.
Watch This Story: Charles Barkley once freaked out at Tiger Woods' simple request.