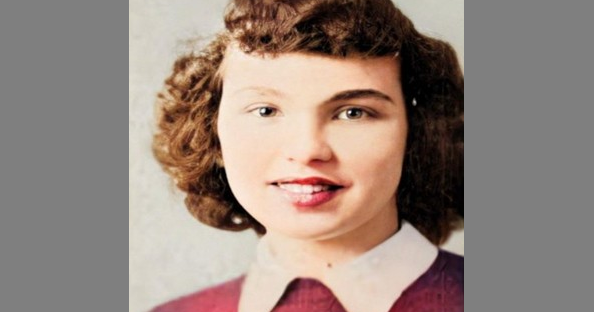 After 52 years, a woman found dead in the Arizona desert has finally been identified. With the help of some crowdfunding, DNA analysis has confirmed the previously unidentified victim was Colleen Audrey Rice, the Mohave County Sheriff's Office announced Tuesday.
On January 23, 1971, hunters came across a white cotton canvas sack tied near a dirt road in a desert area of Arizona, police said. Tied loosely with a white cord, the sack had the words "Deer-Pak Ames Harris Neville Co.," printed in green, police said. 
Detectives from the Mohave County Sheriff's Office had no idea who the victim was, and there was no identification, police said.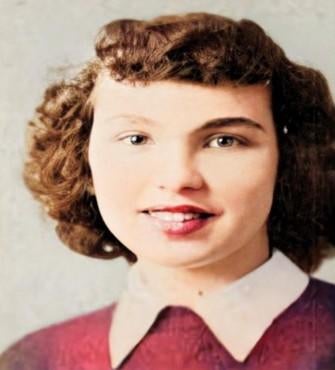 At the time, detectives tried to identify Rice through dental and fingerprint records, but they had no luck. Detectives reached out to an artist from the Museum of Northern Arizona who made a sketch of what Rice might have looked like based on the features of her skull. They also released details of her clothing; she was wearing burnt orange stretch pants and black leather ankle-high boots, police said. 
Motels, hotels and airports were searched. The public was asked to contact the sheriff's office, but police said no one came searching for the woman, who they believed to be 35-40 years old at the time with curly brown hair. 
Eventually, those detectives marked her homicide as a cold case and the related documents were relegated to the file room of Mohave County. Then, in 1999, the sheriff started a special unit to investigate the county's 60 unsolved homicides using new techniques that hadn't been available at the time. Two years later, Lori Miller, an investigator in the Special Investigation Unit (SIU) was assigned the Jane Doe case. 
Miller told CBS News that they started the painstaking search for Rice's identity going step by step. They reviewed the case, checking dental records and fingerprints, and even tried to track down the make of her clothes. But so much time had passed that much of the search was fruitless. 
It was only when Miller checked the NCIC, the national criminal database, and then put the information into NamUs, a missing persons database, that the case started to gain traction, she said. In October 2022, Othram Inc., a Texas-based laboratory that specializes in forensic genealogy to crack unsolved murders, offered to partner with the sheriff's office and help crowdfund the money required to run the forensic tests, said Miller.
The sheriff's office was grateful for the assistance.
"We're a large county with a small population and a small budget," said Miller. 
The sheriff's office pledged $1,000 to the cause and Othram set up a page on DNA Solves to fundraise the rest. It took just five days to raise the remaining $6,500 needed to run the forensic tests, DNA Solves said in a statement on its website. Testing finally began in October 2022. 
On Monday, while Miller was eating lunch around noon, she got a call from the forensic genealogist. DNA analysis had confirmed Rice's identity, Miller said. 
"We gave her a name, showed she was a person and that she mattered," said Miller. Scant details of Rice's life emerged; she was born in Portsmouth, Ohio, in March 1931. Rice married William Davis in 1946, but she was estranged from her family, so little is known about how she got to Arizona, police said. 
The sheriff's office is asking the public to reach out with any further information. "We are still on the hunt for those responsible for her death," said Miller.
Thanks for reading CBS NEWS.
Create your free account or log in
for more features.