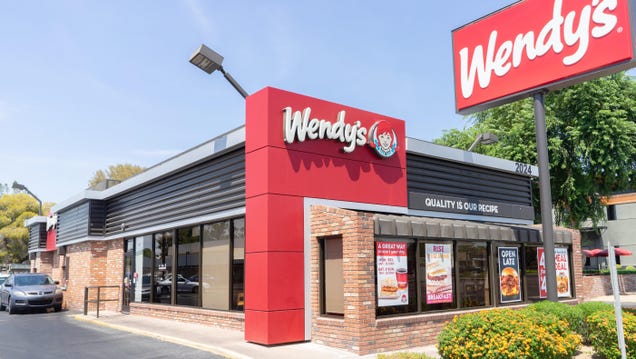 In honor of March Madness, from now until April 5, Wendy's is offering customers a Dave's Single burger for just $1 when you order through their mobile app. Depending on where in the U.S. you are, a Dave's Single typically costs around $3 to $6.39 (in New York City).
To qualify for the deal, you need to be a Wendy's Rewards member, which is free—and you can sign up to become a member in the app when you download it. To get the deal once you've signed up, place the Dave's Single burger in your bag, then go to the "rewards store" and then "offers." Click on "$1 Dave's Single – Mobile Order Only." Then select "use in mobile order." When you go to the check-out, the deal should discount your burger automatically to $1.
The deal's fine print says you can only get one burger at that price per transaction, which implies you can get more if you place different orders. It also says it is a "one-time-use only," but that's followed by "one offer per customer per visit." So it's not clear whether you can use this deal multiple times or not—if you'd like more than one, it doesn't hurt to try.
What is clear, though, is that you must order through the Wendy's app, and it must be a participating Wendy's. If the Wendy's shows up as an option in your phone when using the offer, you know it's a participating Wendy's.