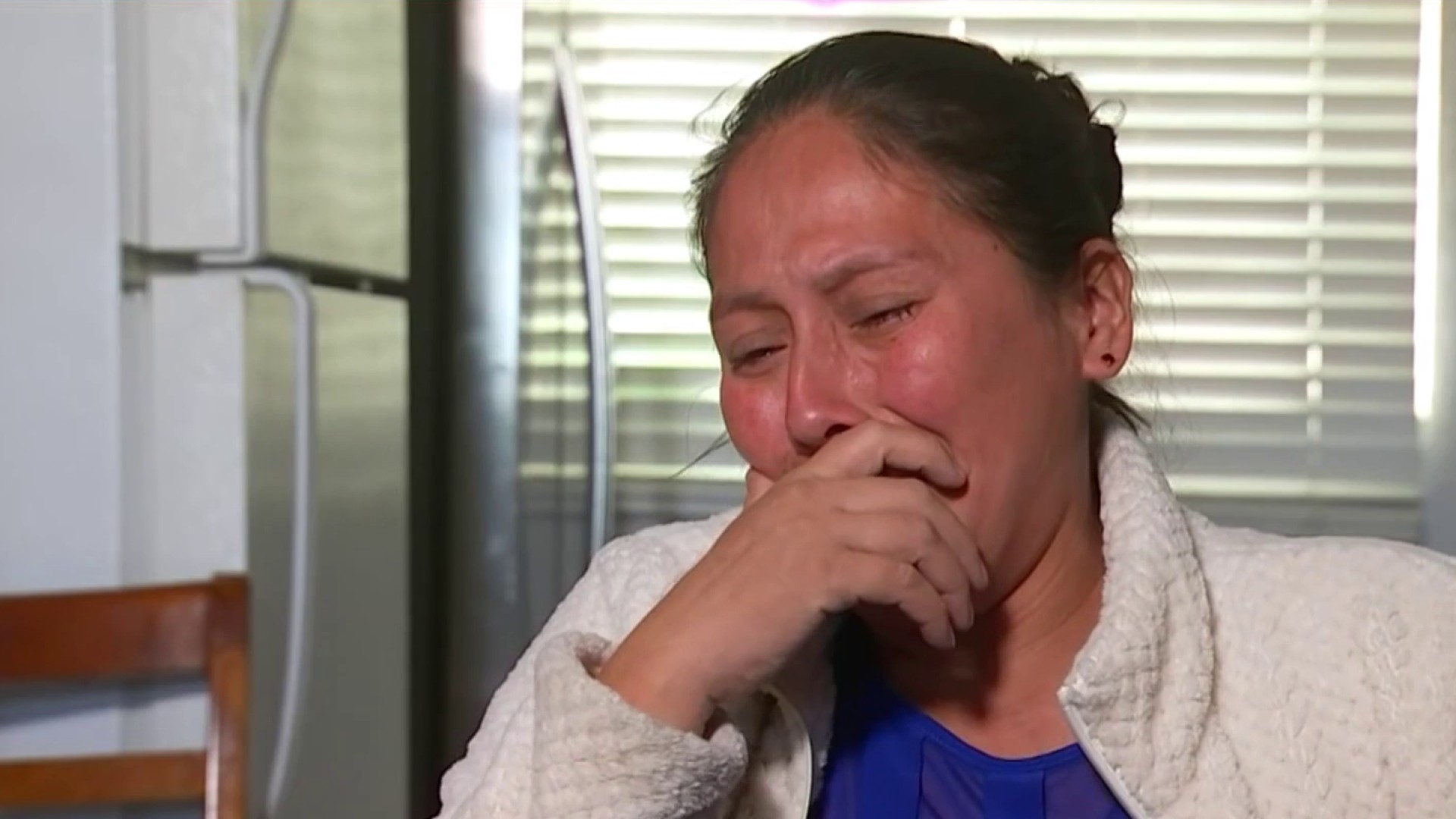 Eight months pregnant, with her 8-year-old son by her side, Erika Lopez recounts how Wednesday night changed her life forever, when a suspected DUI driver slammed into the church van she was riding in with her family.
"My daughter didn't live her life," she wailed.
The crash happened Wednesday at Orangethorpe Avenue and Melrose Street in Placentia as the family came home from church.
"I looked in the back seat and didn't see my family. I got out of the van and saw my daughter on the street. She wasn't moving or breathing. I called out to my husband but he didn't move. He was dead," she said.
She lost her husband, Alberto Lopez, after just getting married 10 months ago. The two were married last April and are expecting a baby girl. Lucero, Lopez's 10-year-old daughter, died on the way to the hospital.
"She only had 10 years and her life was happy, and she was always smiling," she said through tears.
Lopez's sister-in-law Maura was severely injured in the crash and remains in a coma at the hospital.
Lopez's son suffered a broken arm.
A woman in her 60's who was in the van was also killed.
Police say the driver of the dark-colored Honda ran a red light, hitting the church van around 8: 45 p.m. The Lopez family and others were on their way home from bible study.
Lopez says she has survived these past few days on the kindness of the community. Friends have set up a GoFundMe account to help with medical and funeral expenses.
"We are going to have a lot of expenses to move the bodies back to our country Guatemala," she said.
Erika, faced with an unimaginable situation says she somehow now needs to be strong for her son and her unborn baby.
The driver of the dark colored Honda, 24-year-old Mario Armando Paz of Santa Ana, was arrested on suspicion of felony DUI.
A 10-year-old girl was among three killed in a Placentia DUI crash. Lauren Coronado reports for Today in LA on Thursday Jan. 26, 2023.