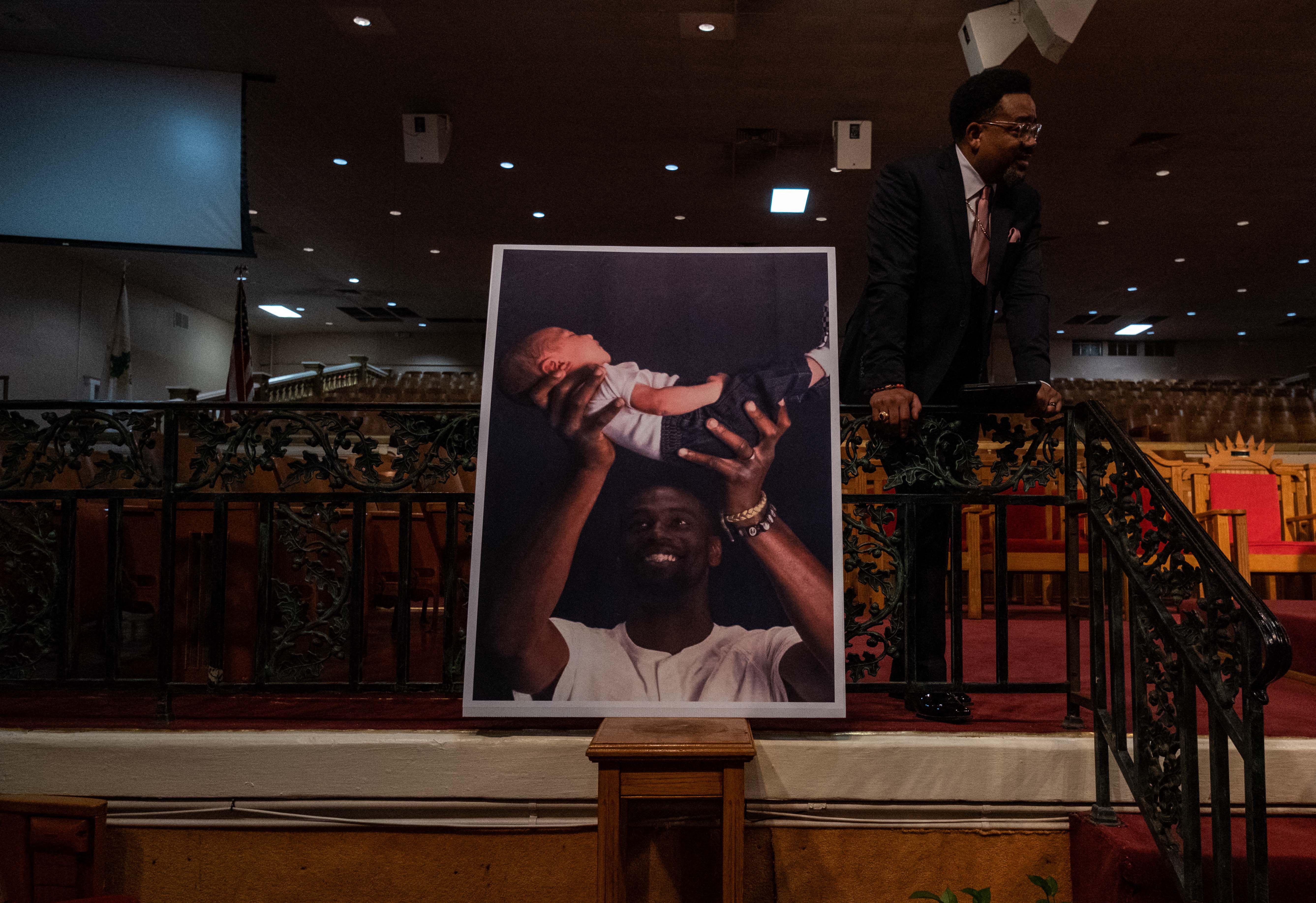 Two residents of this still-stunned city told NBC News that one of the former police officers charged with murdering 29-year-old Tyre Nichols pulled a gun on them three years ago and threatened to shoot them both in the face.
Glenn Harris, 24, and Demarius Hervey, 27, described their violent encounter with former Memphis Police Officer Emmitt Martin III just days after the department released police body camera and surveillance videos of Nichols' arrest that sparked angry protests against police violence in Memphis and across the country.
Harris and Hervey, who say they are brothers, said Sunday that they were standing outside a downtown gas station in August 2020 when police cars suddenly surrounded them.
Fearing arrest because they had been smoking marijuana and had a small amount of pot on them, as well as a registered handgun, the brothers admitted they tried to flee in Harris' car.
"I got scared," Harris said, adding that he was able to evade the police for about 2 miles before crashing his car. "When I got out the car and tried to run, that's when Officer Emmitt grabbed me. He slammed me on the ground and pulled his gun out."